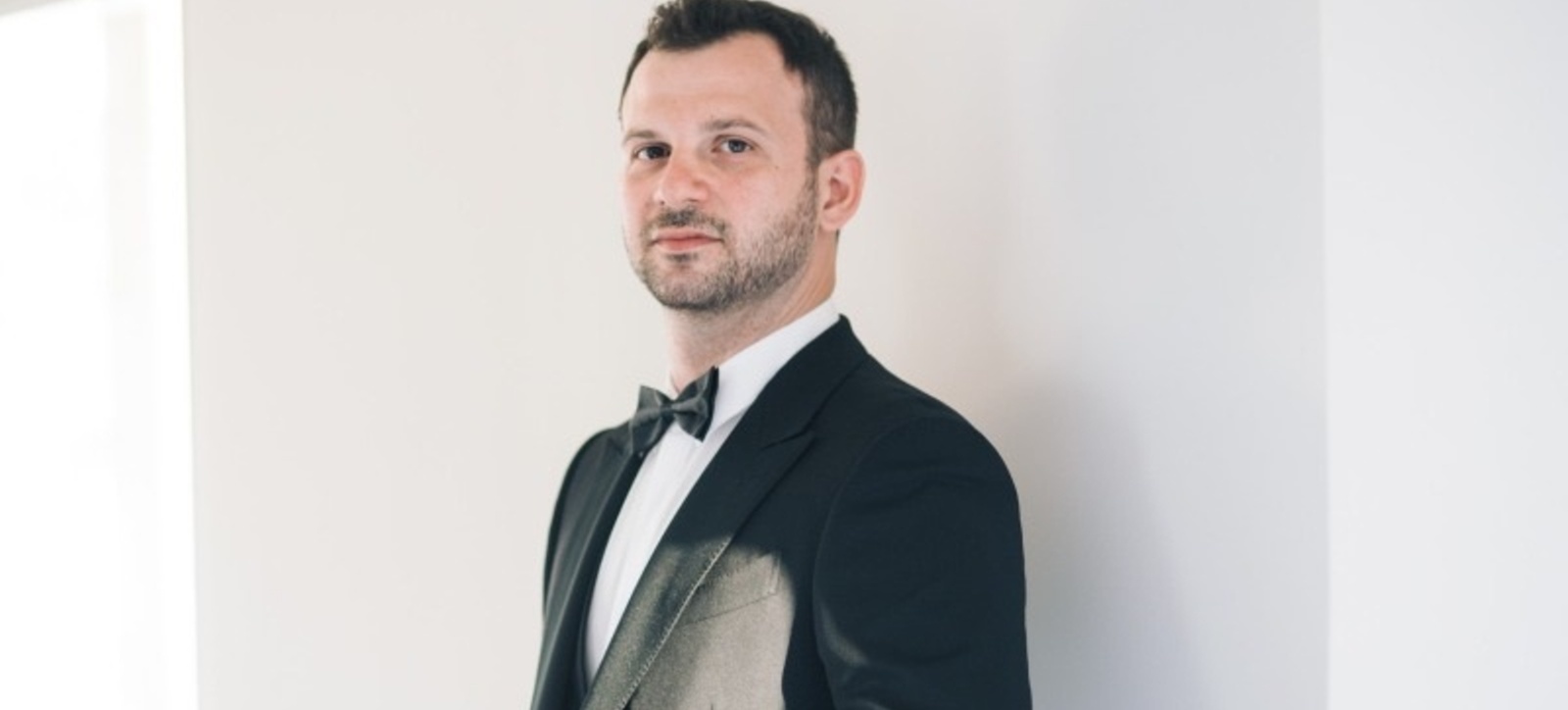 Spyros Zervas says he is honoured after winning Digital Marketer of the Year at the Pharmaceutical Marketing Digital Awards.
The 35 year-old won the award for a digital marketing campaign for US medical device firm Edwards Lifesciences' new Inspiris Resilia heart valve, working alongside agency VCCP, which also won bronze at the prestigious Cannes Lions International Festival of Creativity for its innovative video animation.
Spyros, who is in the final year of studying a Distance Learning MBA at Warwick Business School, is Group Marketing Manager for Surgical Therapies in Europe at Edwards Lifesciences after spending eight years at consumer goods giant Procter & Gamble.
"It was a great honour for me to receive this personal recognition," said the Greek, who lives in Geneva, Switzerland, with his wife and daughter. "I am truly grateful for the nomination and for the award as it recognises the importance of driving innovation and creativity from the corporate or client end. It also shows the important role healthcare firms have in being digital ambassadors."
The 'Reborn' campaign saw Spyros work with VCCP in creating a video animation and advocate innovative digital marketing methods within the healthcare sector and Edwards Lifesciences.
The Pharmaceutical Marketing Digital Awards is in its 12th year and celebrates the best in digital communications within the pharmaceutical and healthcare sectors, with 44 agencies and 46 client companies among the finalists this year, which was the widest range of finalists in its history.
The judges commended Spyros for creating the best partnership with an agency and enabling great creativity to flourish.
Spyros said: "This award is given to somebody that has championed, designed and led the use of digital channels, initiatives and campaigns within the large and highly regulated pharma and med-tech industry in Europe.
"For me, it is not only that. Leading the efforts of advertising and marketing medical devices for Edwards Lifesciences can save lives and this is even more important. Leveraging alternative vehicles and channels in digital not only delivers social impact in doing the right thing for patients, but shows the importance of driving innovation and communication effectiveness for the business.
"Winning this award is one of my proudest moments. Marketing in healthcare can be very challenging, especially for a person like me that has come from a consumer goods company.
"Advertising in the industry is governed by many strict regulations, but we have to respect them because they ensure optimal and safe therapies and treatments for patients and consumers."
After 12 years in marketing that has seen him hold roles in Greece, Switzerland, and Romania, Spyros believes the Distance Learning MBA will help him build on his success.
"I expect the MBA to give me the chance to further sharpen my understanding and acumen of all the business dynamics within organisations," said Spyros.
"The MBA combines a great combination of the science along with the art of assessing the landscape and making the right business decisions.
"Finally, and most importantly, with the knowledge and fruitful interactions I have had with my colleagues and professors, the MBA may enable me to become a true Change Maker for the industry and society – just as the WBS brand says."