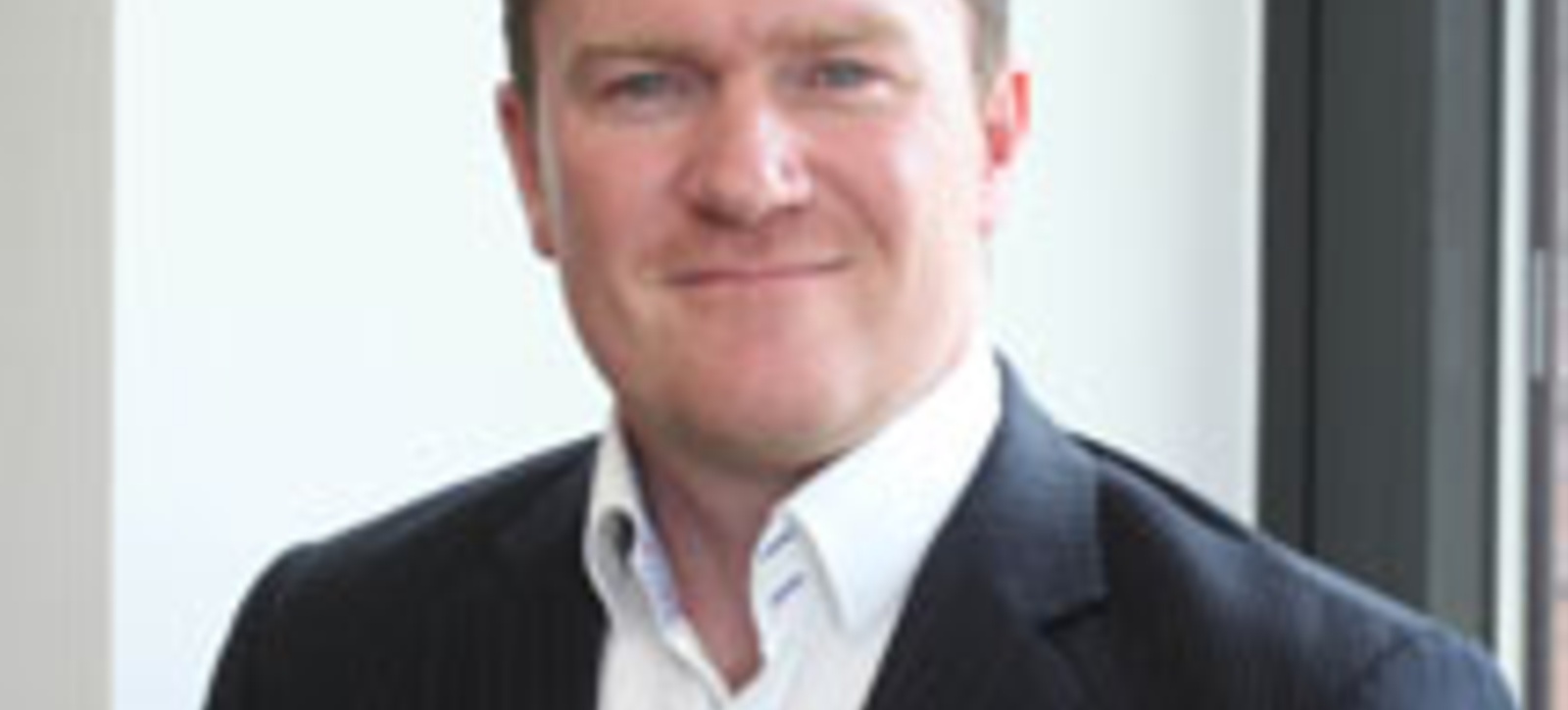 Leigh Wells' business Comma Group registers a profit from day one
The MBA's consultancy was developed during the course
In its first week three FTSE 100 companies were signed up
Comma now nominated twice in National Business Awards UK 2017
An MBA graduate is taking on IT consulting giants like Accenture and Capgemini – and beating them.
Every second 35,435 gigabytes of data is generated on the internet and how to control just a fraction of that piling into a company website and on its IT system is proving a huge headache and an even bigger business.
Accenture registered revenues of $32.9 billion in 2016, with Capgemini booking $13.7 billion.
But with just a staff of seven, Leigh Wells' Comma Group, based at Hatton Technology Park in Warwick, has found a niche opening in the market to take on the big guns.
And his success is underlined by being shortlisted for two categories in the prestigious Lloyds Bank National Business Awards UK 2017 for New Business of the Year and New Entrepreneur of the Year. Rooney Anand, chief executive of Greene King, one of Comma's strategic clients, was named Business Leader of the Year at the same awards last year.
Leigh used his Executive MBA to hone his venture, using his dissertation on Uber and Airbnb's business models to develop an opening in a crowded market and inspire his own lean company.
Comma has a growing network of consultants and with specialist knowledge in master data management, Leigh's business has been profitable from the start.
"In our first week, we signed up three FTSE 150 companies," says Leigh. "I knew from day one we would make a profit."
Leigh grew up with his parents in the pub trade, going straight into work from school, starting on the helpdesk of Solaglas in Coventry, before specialising in project management and working his way up bigger and bigger assignments including the splitting up of Northern Rock.
How can a mentor help your career?
For a decade, Leigh had his own company, W-IS, but decided he needed to expand his knowledge and have a more all-round business grounding through an Executive MBA.
"It was while doing the MBA, that I started to develop the business idea," he says. "My mentor said 'do I want to work for somebody else or run my own business?' and I decided I wanted to work for myself.
"I was working with Stibo Systems, which builds master data platform software. I could see Stibo moving towards a partner model and I thought I could be that partner. Coupled with this, I thought I was able to build on the previous methodologies to benefit customers.
"We are being told that we are the only capable partner in the UK, which I would agree with. You can do an accreditation course in 25 days, but we have the war wounds of 15-plus years of experience. We are taking on the biggest consultancies in the world and beating them because of our niche knowledge, focus on the customer and experience."
All of the core modules, in addition to the strategy and entrepreneurship elective modules on the MBA contributed to the ever-developing business model that eventually became Comma.
As well as the actual MBA, the connections, network and business advice on offer at WBS has helped Leigh develop his business.
John Lyon, Associate Dean of Entrepreneurship at Warwick Business School, worked with Leigh in establishing the business model.
"Leigh had great passion and enthusiasm for the business and showed great skill to translate business school teaching into practical use," says Professor Lyon, who teaches Entrenpreneurial Finance and Entrepreneurship & New Venture Capital on the Executive MBA and is an angel investor.
"He was a pleasure to supervise and WBS is keen to attract more students who want to turn their business ideas into real business."