MBA with Entrepreneurship Specialism launched
09 March 2017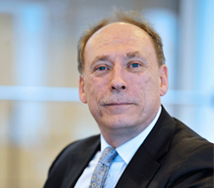 MBA for entrepreneurs and intrepreneurs to start in September
Specialism is for Full-time and Executive MBA students
Advice, networks and expertise on hand to build business idea
University spin-out group Warwick Ventures also available
Students will now be able to develop their business idea with experts while earning an MBA.
Warwick Business School is launching an MBA with Entrepreneurship Specialism for the Full-time and Executive course this September that will give students an all-round view of how a firm works plus the key insights to help bring their business idea to fruition.
The course, though, is not just for budding entrepreneurs. Increasingly companies are looking for employees with an 'entrepreneurial mindset' and for intrepreneurs - that is workers who behave like an entrepreneur - as more and more sectors are disrupted by digital innovations.
John Lyon, Professor of Practice in the Entrepreneurship & Innovation Group and an entrepreneur and venture capitalist himself, will be leading the course.
Professor Lyon, who has held non-executive and chairman appointments spanning 25 years, said: "The course is for those thinking of setting up their own business and for people working in a corporate as well.
"These days entrepreneurs don't just exist in start-ups, they are sought after by corporations as well.
"More and more corporate firms are giving projects to middle managers. Entrepreneurship is a mindset that can be learned and is something increasingly sought after in the workplace."
The course will consist of eight required modules that encompass the whole business function, including a module on Innovation and Creativity in Organisations. Students will then take two of the four elective modules on Entrepreneurial Finance and Entrepreneurship and New Venture Creation.
In the final year students will do a consultancy project where the theory can be put into practice.
"We will go through all the finance options for entrepreneurs and teach students the ability to attract the right funds at the right time," said Mr Lyon.
"You always need to raise money, but sometimes there are cheaper and better options; there are grants, angel investment, VC or capital from elsewhere, but you need to plan ahead.
"One of the big reasons for start-ups failing is that they can't cope with demand and get into a cash flow problem, all it takes is a supplier to fail to deliver or a customer to delay payment and then you don't have the cash to operate."
Experts from the Entrepreneurship & Innovation Group will be on hand to support students setting up their own business or in-house project and advice will be available for financial support, plus the opportunity to use the school's networks and contacts.
The Warwick Entrepreneurship Professional Network has more than 1,500 members, while help is also available from Warwick Ventures, which spins out businesses from the University of Warwick. Coaching and mentoring is on offer plus lectures and seminars from entrepreneurs and start-ups.
"There are so many uncertainties in being involved in a start-up, I wish I had something like this when I was setting up our business 30 years ago," said Mr Lyon.
"We will be bringing in experts from finance, IP lawyers, patent agents and consultants to help students get their business ideas up and running. But for those who are at corporates there is plenty to learn about innovation and creativity."
Find out more on the Executive MBA with Entrepreneurship Specialism and Full-time MBA with Entrepreneurship Specialism.