Mid-market re-shoring set to create over 378K UK jobs
06 October 2014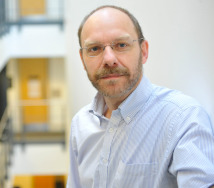 New research from GE Capital and Warwick Business School finds a quarter of mid-market firms in the UK are considering re-shoring some, if not all, of their movable business activities within the next three years.
The cumulative effect of this is the projected creation of an extra 126,000 jobs across the UK per annum – equivalent to approximately the total current private sector employment in Newcastle upon Tyne.
Additionally, the research finds that on average mid-market executives expect, over a three year period, to see an increase in revenues of 14.8% - or £3.8mn per firm per annum – as a result of this domestic relocation, which they estimate will help drive an average up-lift in profits of 12.1%. Cumulatively, this would add £27.6bn to national mid-market revenues annually, which are already expected to add a projected £133bn in revenues over the next 12 months.
Professor Stephen Roper of Warwick Business School said: "Historically, re-shoring activity has focussed on regions outside London, yet our research indicates that mid-market firms see the value of being active in the Capital, despite the high costs associated with doing business here. This suggests that rather than acting as an agent for rebalancing the regions, re-shoring may exacerbate the growing disparity between the London economy and the rest of the UK."
Ilaria del Beato, Chief Executive of GE Capital UK, added: "The synergies created by bringing back previously outsourced services to the UK, and closer to London, drive the predicted increase in revenues and will make a positive contribution to a stronger economy. In addition, the re-shoring of these activities will offer greater opportunities for existing and future workforces across the UK."
The research finds that Greater London is the top destination for mid-market firms' re-shoring efforts. 41% of mid-market firms who are considering relocating some of their business activity are based in London – and overall 35% of mid-market businesses anticipate this activity being directed to the Capital. Other regions most likely to 'benefit' from re-shoring are the South East (17%) the West Midlands, (13%) the North West, (11%) and Yorkshire & Humber (10%).
When asked to rate the most important factors considered when deciding to bring activity back to the UK, a clear trend emerged around regaining business control and lowering costs. The top five factors are:
Management or control issues
Advantageous business culture
Productivity
Rising operational costs overseas
Access to skilled labour
Lord Livingston, Minister of State for Trade and Investment, said: "GE Capital's research demonstrates the strength of the UK's mid-market companies and their level of confidence in the economy. I'm delighted to see the signs that these companies are planning on re-shoring jobs back to the UK, and the government's re-shoring organisation, Re-shore UK, can assist them in doing so."
Geographically, activities ear-marked for re-shoring are predominantly located within the Eurozone, reflecting the nature of current corporate activity. Indeed, almost three quarters (73%) of manufacturing and production activity that is being relocated by the mid-market is set to derive from Eurozone or broader EMEA markets. This said, a relatively high percentage of mid-market firms are set to relocate activity from Asia-Pacific for external/customer facing business services (28%) and internal business services (28%).
In relation to business activities being re-shored, the research finds a fairly uniform distribution of activity – with mid-market firms intending to be slightly more active in bringing back office activities, as follows:
Internal business services – 23%
Procurement – 21%
External customer facing business services – 19%
Manufacturing & Production – 19%
Product Development / R&D – 18%
Listen back to Professor Stephen Roper on BBC Radio 4 (15 minutes in).
Professor Stephen Roper is the Director of Enterprise Research Centre. He teaches International Perspectives on Enterprise and Small Business and Innovation and Alternative Energy Technologies on Warwick Business School's undergraduate courses.