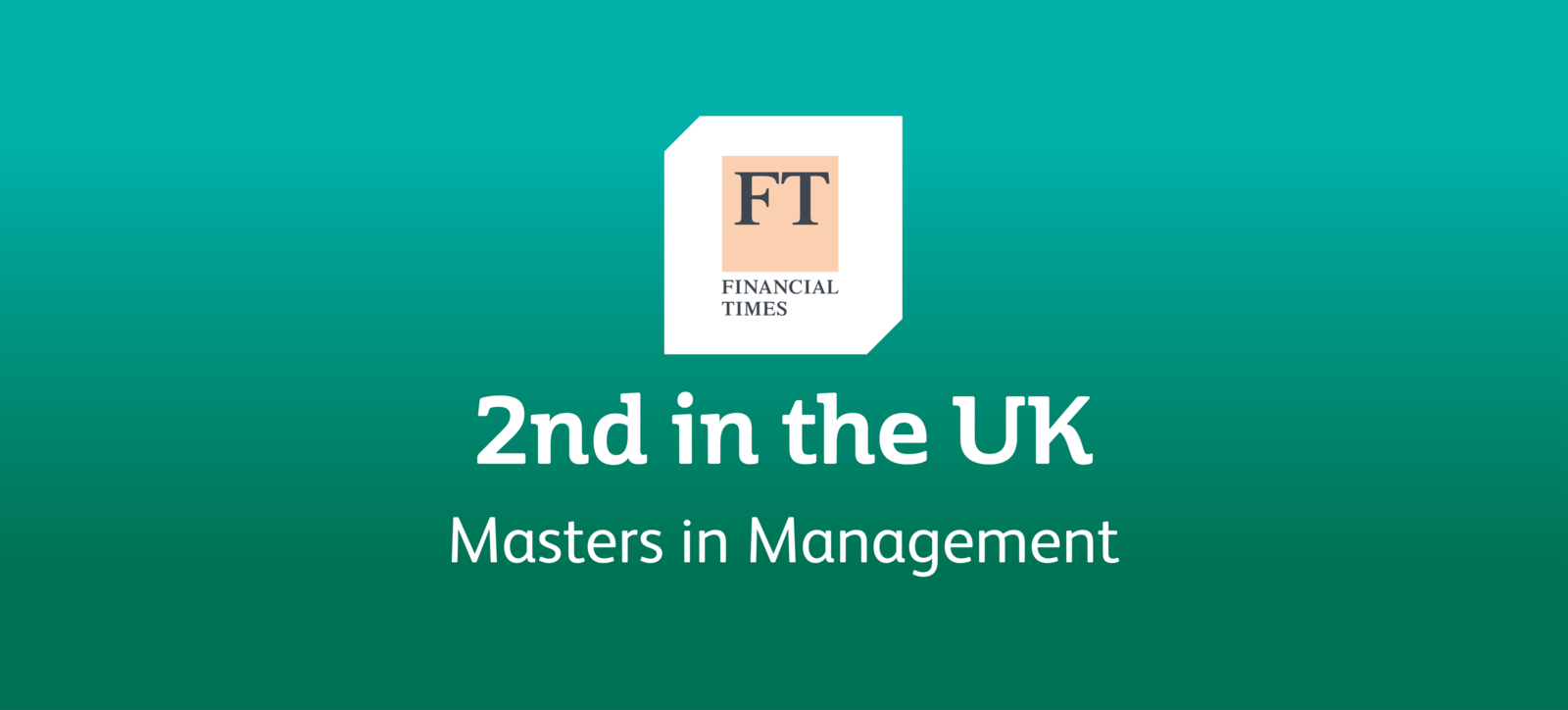 Warwick Business School's MSc Management programme has been ranked second in the UK by the Financial Times, climbing one place in the annual league table.
WBS graduates had the second highest salary in the UK – with an average of $72,979 – and the highest percentage pay increase of any UK business school.
The school was also ranked second in the UK and fifth globally for career progression, according to the FT Masters in Management Ranking 2023.
Andy Lockett, Dean of Warwick Business School, said: "Our Masters in Management programme doesn't just teach theory, it gives students the tools to succeed in their career and this is borne out in this ranking.
"WBS also helps our students to develop as individuals, giving them the soft skills they need to make an immediate impact and accelerate their careers, whether they aspire to be leaders in large firms or entrepreneurs.
"This ranking shows that our students can be confident that they are making the right investment in their future.
"And while many of the courses in this ranking take two years to complete, our MSc Management is an intensive one-year programme, giving graduates the boost they need to get ahead in their new roles."
Students on the MSc Management programme come from diverse backgrounds including arts, social sciences, humanities, engineering and mathematics. The course blends theory with practice to equip students with the leadership and management skills that accelerate their careers, with our graduates moving into roles at leading global companies like KPMG, IBM, Mars, Nestle, Amazon, Capgemini, Huawei and EY.
There is the chance to take a specialist route through the elective modules in Consulting and Entrepreneurship, while the AMBA-accredited course also allows students to include an internship they organise of up to 12 weeks.
David Elmes, Course Director and Professor of Practice, who teaches the Strategies for the Global Economy module, said: "It's very encouraging to see how our graduates gain a world-class education with the latest research and thinking, receive superb support from our careers service and so start their careers in such interesting roles across a fantastic range of global companies.
"Indeed, according to High Fliers Research company, Warwick is among the top six universities targeted by the largest number of top employers. This you can see in the Financial Times ranking for career progression: how an exceptional course at a world-class business school accelerates careers."