NASA expert predicts cruises to the moon in his lifetime
12 February 2015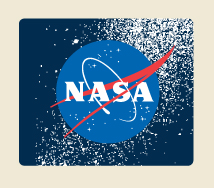 NASA's Steven Gonzalez believes travelling anywhere in the world within four hours could realistically occur in the next two decades and firmly believes his children will be holidaying on the moon in his lifetime.
Mr Gonzalez, who is Deputy Strategic Partnership Officer at NASA, was speaking at Warwick Business School about the complexities facing the American space agency in the modern age.
Entitled Strategic Challenges of Shifting Logics, Gonzalez revealed space ports for travelling around the world were a real possibility.
He said: "I believe we will see space ports lead to point to point travel within four hours anywhere in the world within the next two decades or so. I really think in my lifetime I will see my children take vacations on the moon.
"The future for human spaceflight is just at the cusp - the potential of what could happen in the next fifteen years is amazing."
Mr Gonzalez explained how it is NASA's plan to be on Mars by the 2030s. The trouble is it takes six to nine months to get there.
There is then a wait on the planet for 18 months before Earth and Mars line-up again, so astronauts need to have enough air, food, water, fuel and medical supplies to last that long. It is a big problem.
The solution? A multiphase programme to increasingly learn how to live and operate in space. The first stop after the International Space Station (ISS) is an asteroid.
"We're going to send astronauts to an asteroid," said Gonzalez. "We'll redirect an asteroid to orbit the moon.
"Visiting the asteroid will provide new technologies and insights into operating in an environment where it will take months to return our astronauts and also offers additional value in the fact there is still plenty we can learn from studying it."
To achieve such ambitions collaborations are going to be increasingly vital to NASA's advancement, which means a shift in its business model and strategy.
"Companies like SpaceX and Boeing will provide access to space and the ISS, so we can now go back to our core mission and explore beyond the Earth's orbit as seen with the development of the exploration vehicle, the Orion space craft," said Gonzalez, who has more than 26 years of NASA experience in strategy development.
Gonzalez explained just some of the new technology developed working in partnership with other companies. Robonaut, for example, was constructed with General Motors. "For General Motors it was about assembly line team safety," said Gonzalez. "But for us, Robonaut helped offload the maintenance tasks being performed by the astronauts. It had to be really advanced and have the latest technologies in robotic hands so we didn't need to bring a whole new set of tools to the International Space Station.
"A benefit of collaborating with other industries on advancing the state of the art in technology is the spinoffs that benefit other industries. We took this augmented technology to veterans who couldn't use their hand, and they said it was the easiest prosthetic device they'd ever used - it transformed their lives. The technology from Robonaut could also help people walk, so these advancements aren't just for one use.
"We're also looking at working with energy companies conducting operations in harsh environments with similar technical challenges; medical centres and all sorts of other industries."
NASA is also looking at new ways to move its technology into new markets and to spin in new technologies. It is collaborating with the Houston Technology Center to connect start-ups to commercialise these innovative technologies. Together the pair has set up an innovation/acceleration capability on the JSC campus to support such link-ups.
Gonzalez revealed the cusp of human exploration extends beyond NASA. Not only are there companies providing suborbital flights to paying customers but there are companies with further aspirations looking to develop cruises to the moon and putting hotels in space.
Loizos Heracleous, Professor of Strategy at Warwick Business School, who has researched NASA's strategic options alongside Gonzalez, revealed new competitors and a shrinking budget from the US Government means the space agency has to adapt.
Professor Heracleous said: "Despite the NASA budget being now around 0.5 per cent of the Federal budget as a whole, many employees firmly believe in the NASA vision of reaching for new heights and revealing the unknown."
In 1969, NASA accounted for 4.5 per cent of the Federal Budget. Currently at $18.2 billion, this is considerably smaller than the US Army's budget.
"In 1969 the focus was the space race against Russia and bringing the astronauts safely home," said Professor Heracleous. "Now, however, there are multiple missions and ideas, but the challenge is that there are continuous pressures on the budget, while the ambitions of the agency and its scope of activities continue to grow: a double whammy so to speak.
"Typically NASA has project cycles lasting decades, around ten to 20 years, but leadership can change within four years, and the president may have different ideas too, so it can be tricky to align the strategy with both external as well as operational priorities.
"That is why we propose in our paper that the organisational design and processes can foster continued development and revitalisation of NASA's core competencies.
"So we believe NASA needs to have a flexible workforce, allowing employees to visit and work with other space organisations or technology firms (within the bounds of necessary national security provisions) where they can learn and exchange new ideas; and then return to NASA where they can bring in those ideas.
"NASA also can become a network organisation, integrated both internally as well as with other companies, universities and think-tanks; and these emerging partnerships are the start of this shift in strategy."
Professor Loizos Heracleous teaches Strategy and Practice on the Executive MBA as well as on the MSc Marketing & Strategy.