NASA expert to discuss tests facing space agency
19 January 2015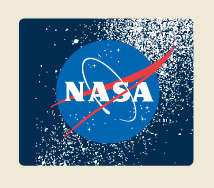 The strategic challenges facing space agency NASA will be the topic of an upcoming presentation at Warwick Business School.
NASA expert Steven Gonzalez will be discussing Strategic Challenges of Shifting Logics using NASA as a case study, while also sharing his knowledge and experience of working at the American space agency.
Mr Gonzalez is Deputy, Strategic Opportunities & Partnership Development at NASA with more than 25 years of NASA experience in strategy development.
His experience has included seeding and implementing innovation initiatives, identifying and creating technology collaborations in support of the NASA mission needs and investigating private/public collaborations that will benefit NASA, industry and university partners. In 2011 he received the NASA Exceptional Service Medal, for leadership in strategy development of the Johnson Space Centre.
Loizos Heracleous, Professor of Strategy at Warwick Business School has worked with Mr Gonzalez, and is delighted to see him visit the business school to deliver his presentation.
Professor Heracleous said: "It is great to have Steven Gonzalez representing the global institution that is NASA, visit Warwick Business School to deliver a talk on the strategic challenges even world-recognised organisations such as NASA face in the modern climate.
"In research conducted alongside Steven, we identified a number of ways in which NASA could revitalise itself for the 21st Century.
"These include bringing more flexibility into the workplace and fostering effective intra and inter-organisational networks, such as exchange programmes with other high-tech organisations. This and many more areas of NASA's strategic challenges will be covered by Steven in more depth during his talk."
The lecture will take place on Thursday 29th January at 6pm at Warwick Business School in Room B0.12.
Tickets can be booked for the event here.
Read more about the research from Professor Heracleous and Steven Gonzalez at Bloomberg.