NASA's Douglas Terrier on emotion in strategic change
13 October 2017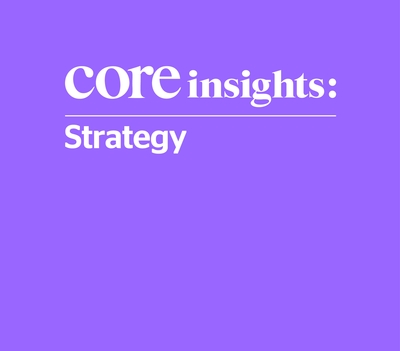 NASA is overhauling its strategy to adapt to a third new policy era
Private companes like SpaceX are creating a new space indsutry
Chief Technologist reveals how NASA has to shed its old ways to thrive
Douglas Terrier tells WBS London audience NASA faces "huge challenge"
NASA's Chief Technologist Douglas Terrier revealed in a talk at WBS London at The Shard how "emotional alignment", in addition to organisational alignment, is key when introducing strategic change.
In a lecture entitled The future of space exploration and NASA's leadership Dr Terrier outlined how NASA is adapting to a new space race where a host of private companies such as Elon Musk's SpaceX and Richard Branson's Virgin Atlantic are not only expanding the competitive landscape and potentially challenging NASA's hegemony, but also co-operating with the agency on a variety of initiatives.
Dr Terrier believes NASA is now entering its third policy evolution after emerging during the Cold War as an instrument of international policy, and then turning towards international collaboration with the International Space Station (ISS) in the 1990s, which, 16 years later, still involves 15 countries including Russia.
It is now entering the space commerce era, which no longer sees NASA as the dominant force but as an orchestrator of multiple partners and means, Dr Terrier says, a change to its strategy and outlook.
"This is a big change for any organisation and not everybody can make the change," said Dr Terrier, who joined NASA in 2003. "We had the smartest people in the world working on Apollo during the Cold War, but some of them didn't make that change in the 1990s, they couldn't emotionally change.
"They were hugely effective in one environment but were not able to make that emotional change to another environment – they were still thinking it was a competition.
"Kodak is always brought up as an example of an organisation that couldn't change to the environment. Why did a company that dominated an industry not see such an obvious change coming, why did they double down on film technology?
"Most of the board was into chemistry, there were very few in electronics and IT – they had an emotional attachment with film that they couldn't ignore and missed the change to digital.
"For change to work the emotional alignment has to be there.
"The space economy is now worth $330 billion annually, the NASA budget is $19 billion. What it takes to be a leader when you have a near monopoly and then be just one player in a market is a dramatically different thing, and the organisation has to catch up with that as it is not in the DNA of the agency."
Dr Terrier was Chief Technologist at NASA's Johnson Space Center in Houston and served as the deputy director of NASA Johnson's Strategic Opportunity and Partnership Development (SOPD) Office before moving to Washington to be Chief Technologist of the whole agency.
As a member of the top leadership group at NASA, Dr Terrier reports to the NASA Administrator who reports directly to the White House.
He is the agency's principal advisor and advocate on NASA technology policy, helping plot the strategic direction of the agency's space technology programme and has been working with Loizos Heracleous, Professor of Strategy, on how NASA adapts its strategy in this new space race.
"We are facing a third big change as an agency," said Dr Terrier, who likened the emergence of a space industry to the aviation sector, which grew after being heavily subsidised by the US Government in the early 20th century.
"The architectures we choose need to adopt new capabilities and take advantage of the new environment, like delivering cargo to ISS, which is a service we can now hire from the private sector through the likes of SpaceX.
"The future will be a mix of private and public sector capabilities and we need an organisation that can handle that kind of diversity in procurement and partnerships.
"It is a formidable challenge to make that change from 'Apollo competition' to a collaboration model and then to expand our procurement models and business models to have these new capabilities.
"I think it will mean we will be able to do more with less money. By combining the collective power of our Government partnerships as well as the private sector we will have more players and more financial investment in the game, which is a great thing.
"We are expanding the industrial base where we have many more offers to choose from, which will encourage competition."
Students can watch a recording of Douglas Terrier's talk here.
Loizos Heracleous is Professor of Strategy and teaches Strategy and Practice on the Executive MBA (London). He is also co-author of Agility.X - How organizations thrive in unpredicatble times, and Above and Beyond - Exploring the business of space.
Follow Loizos Heracleous on Twitter @Strategizing.
For more articles like this download Core magazine here.