NASA's new space race strategy
21 December 2015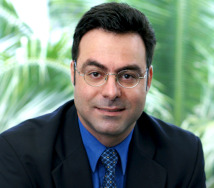 NASA has faced a number of challenges in recent years. It no longer has a monopoly on space technology in the US and it is operating under continuous budgetary pressure, so what can the space agency do to re-model itself and maintain its lead in the space race?
After analysing NASA's strategy and organisation Loizos Heracleous, Professor of Strategy at Warwick Business School, believes a more flexible workforce, effective internal integration among its field centres, and better partnerships with other space organisations will help propel the space agency forward in the face of increased competition both nationally and internationally.

Download your free article from the latest edition of Core here.