New Strategic Leadership course launched by WBS
27 April 2018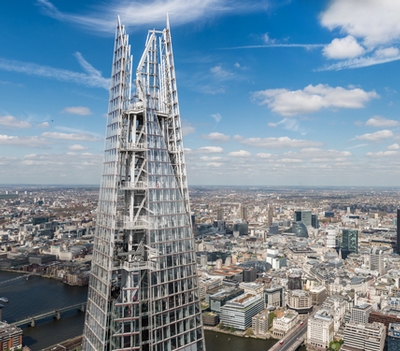 New year-long executive education diploma the first in a series
Classes will take place at WBS London at The Shard
Four four-day modules will offer latest reasearch and tools
The course will have a practical focus on today's strategic challenges
Warwick Business School is launching a Warwick Diploma in Strategic Leadership for executive development - the first in a new series of diplomas.
Download the Warwick Diploma in Strategic Leadership brochure.
Taught at the school's WBS London base at The Shard, it is specifically designed to address today's challenges facing senior executives, allowing participants to make an impact on their business with the minimum disruption to their working lives.
By working with executives on the highly-ranked MBA programmes at WBS and through ongoing collaboration with organisations such as the Bank of England and Deloitte a number of key strategic themes facing organisations have been identified.
Each diploma has been designed in response to these challenges, starting with the Warwick Diploma in Strategic Leadership.
Andy Lockett, Dean and Professor of Entrepreneurship and Strategy, said: "At WBS we are constantly seeking new ways to work with executives and organisations, share the results of our research and teaching, and create debate and dialogue that has a significant impact on management and leadership.
"So I am delighted our expansion within our WBS London home at The Shard means that we can now announce the arrival of our Masters-level Postgraduate Diplomas for executives, each focussed on an area of strategic importance to businesses and organisations across the globe."
The first intake for the Warwick Diploma in Strategic Leadership is in January 2019 and for which applications are now open.
There will be four four-day modules on Leadership Essentials, Strategic Leadership Development, Creating Strategic Advantage and Leading Strategic Change and Innovation followed by a Creating Strategic Advantage project, all delivered over a year.
As well as gaining the latest knowledge, research and tools in strategy and leadership participants will be able to build a supportive network among the cohort and with WBS academics and Professors of Practice, who have been plucked from industry including the boards of FTSE 100 companies.
Dimitrios Spyridonidis, Programme Director of the new Warwick Diploma in Strategic Leadership and Associate Professor of Leadership, said: "This is a programme for executives who want to be able to lead in new ways to maximise organisational advantage and success in uncertain times.
"Our transformative, problem-focussed approach deals with the strategic issues being faced by executive participants from around the globe while they navigate their teams and organisations through highly competitive and rapidly changing contexts."
For more information on the Warwick Diploma in Strategic Leadership click here.