Nudgeathon to find ways to cut energy use
09 February 2017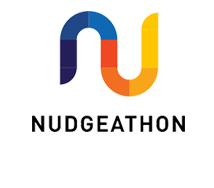 UK has to reduce carbon emissions by 80 per cent by 2050
Nudgeathon will tackle need for cutting use of energy
Students from 24 countries involved in the two-day competition
Winners will receive £500 and see their idea put into action
Students will be competing to come up with energy saving ideas using 'nudge theory' in a competition at Warwick Business School.
Inspired by Hackathons, the Nudgeathon will see teams competing to come up with the best idea to change people's behaviour so they start cutting their energy use.
Teams of six made up of students from 24 countries will be given a crash course in 'nudging', which uses theories from behavioural science to develop subtle interventions to persuade people to behave how they would like to, like persuading more households to have their lofts insulated.
The Climate Change Act committed the UK to reducing its carbon emissions 80 per cent below 1990 levels by 2050, which means a reduction of three per cent each year, but it will mean changing the way people use energy in their homes.
Warwick Business School has teamed up with energy supplier First Utility, Recycling Technologies and the Interdisciplinary Centre for Storage, Transformation and Upgrading of Thermal Energy (i-STUTE) for the competition that will see the winners take home £500.
Daniel Read, Professor of Behavioural Science, said: "The Nudgeathon will bring creative and ambitious people together and provide them with the information and skills they need to design their own nudges. The winners could well see their idea implemented on the University of Warwick campus, which is roughly the size of a town with 30,000 people with an energy bill of more than £8 million a year emitting roughly 43,000 tonnes of greenhouse gases.
"Insights from behavioural science are being applied more and more both in the public and business arenas, so this is a real chance for people to get inspired and learn more about the science."
Teams will be able to pick one of three challenges to tackle:
Reduce energy used as heat: Up to 70 per cent of energy used in UK homes is for heating. Yet reducing temperature by one degree can decrease energy use by seven per cent, while much is wasted. Often, for example, people don't turn their radiators off while away; or they open windows when the heating is on. How can we make people manage heating well?
Reduce energy used by appliances and devices: Having a phone, tablet and computer always on, plugged in and connected to Wi-Fi has become a human right. Yet the total energy used by these devices is growing as their numbers proliferate. What interventions can we design to help balance the advantages these devices bring with the energy they consume?
Reduce hot water consumption: Hot water usage is one of the most energy-consuming areas. The mean consumption of hot water in a British household has been found to be 122 litres per day. Maybe it's not necessary to shower 30 minutes twice a day or to keep the tap running while brushing teeth. How can we apply behavioural insights to reduce hot water usage?
The winners' idea will contribute to the University of Warwick's new Sustainability Strategy, and will be promoted during Go Green Week, which runs from March 6 to 12.
Umar Taj, a WBS PhD student and the main-coordinator for the Nudgeathon, added: "We will not avoid serious consequences of climate change if we just focus on changing from fossil fuels to low carbon sources of energy like wind and solar.
"We need to reduce the energy we use and that includes influencing the behaviours that determine the amount of energy that we all consume.
"The Nudgeathon will bring together students from across a wide range of disciplines and degree levels and really encourage teamwork and togetherness to achieve something that may have a genuine impact on people's lives."
The Nudgeathon takes place on February 11 and 12 at Warwick Business School.
Find out more about the competition here.
Daniel Read teaches Behavioural Sciences for the Manager on the Executive MBA and Sustainability and Business Ethics on the Full-time MBA. He also teaches Emotions in Business and Strategic Games on the Undergraduate programme.