Outstanding teaching award won by Ben Knight
14 July 2017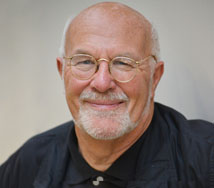 Passion for economics shines through in teaching by Knight
Students give high praise for Knight's infectious enthusiasm
Wins award after 50 years of teaching at University of Warwick
The latest in a long line of teaching awards for Knight
Professor of Practice Ben Knight has won an Award for Outstanding Contribution to Teaching.
Professor Knight has been at the University of Warwick for 50 years, spending most of that time in the economics department mainly teaching undergraduate and postgraduate students, before moving to Warwick Business School in 2012.
The academics are nominated by students for the award, which is in its inaugural year and was presented to Professor Knight by Dean Andy Lockett at the WBS Summer Party.
Professor Knight teaches Economics of the Business Environment on the Distance Learning MBA, Executive MBA at Warwick and at WBS London at The Shard where his enthusiasm and knowledge has inspired and excited students in the subject.
Distance Learning MBA student Lavina Kapur said: "He is highly engaging and generates considerable levels of interest and enthusiasm because he manages to teach a tough subject like economics in a very simplified manner while bringing some humour to it.
"The way the module is laid out and how he ensures everybody maintains a certain pace, was truly very helpful. Overall I think he is an excellent teacher and should be recognised for this."
While Kim Sharma, also studying the Distance Learning MBA, said: "Ben's passion and enthusiasm for the subject is second to none.
"He continually encouraged study group interaction and was always quick to respond to queries, never by just giving answers but always by 'planting the seed' to lead students to their own conclusions. However, he always made it clear that he was there if you still didn't understand.
"To be honest, it was a subject I was not looking forward to, but it ended up being one I ultimately enjoyed and is my highest scoring module so far. I truly believe Ben was a significant factor in that. Honestly, I can't praise him enough."
Professor Knight has won the MBA Outstanding Teacher Award from 2003 to 2016 and written in several textbooks on the macroeconomics and microeconomics of strategy.
"Teaching is all about building a relationship with the students and getting them enthused about the subject. I try to make sure I am enriching their experience and enhancing their learning," said Professor Knight.
"Economics is the mother discipline and touches every aspect of life, let alone business. I find it easy to get enthusiastic about it and it is up to me to communicate the power of economics to students."
Professor Lockett added: "Ben has given tremendous service to Warwick and to his beloved field of economics. His enthusiasm for the subject is infectious and a big reason why students take to him so much.
"This passion for economics drives his teaching and means he gives every student as much attention and interest as possible. Ben delivers first-class teaching on the MBA, bringing the subject alive and this award is thoroughly deserved."