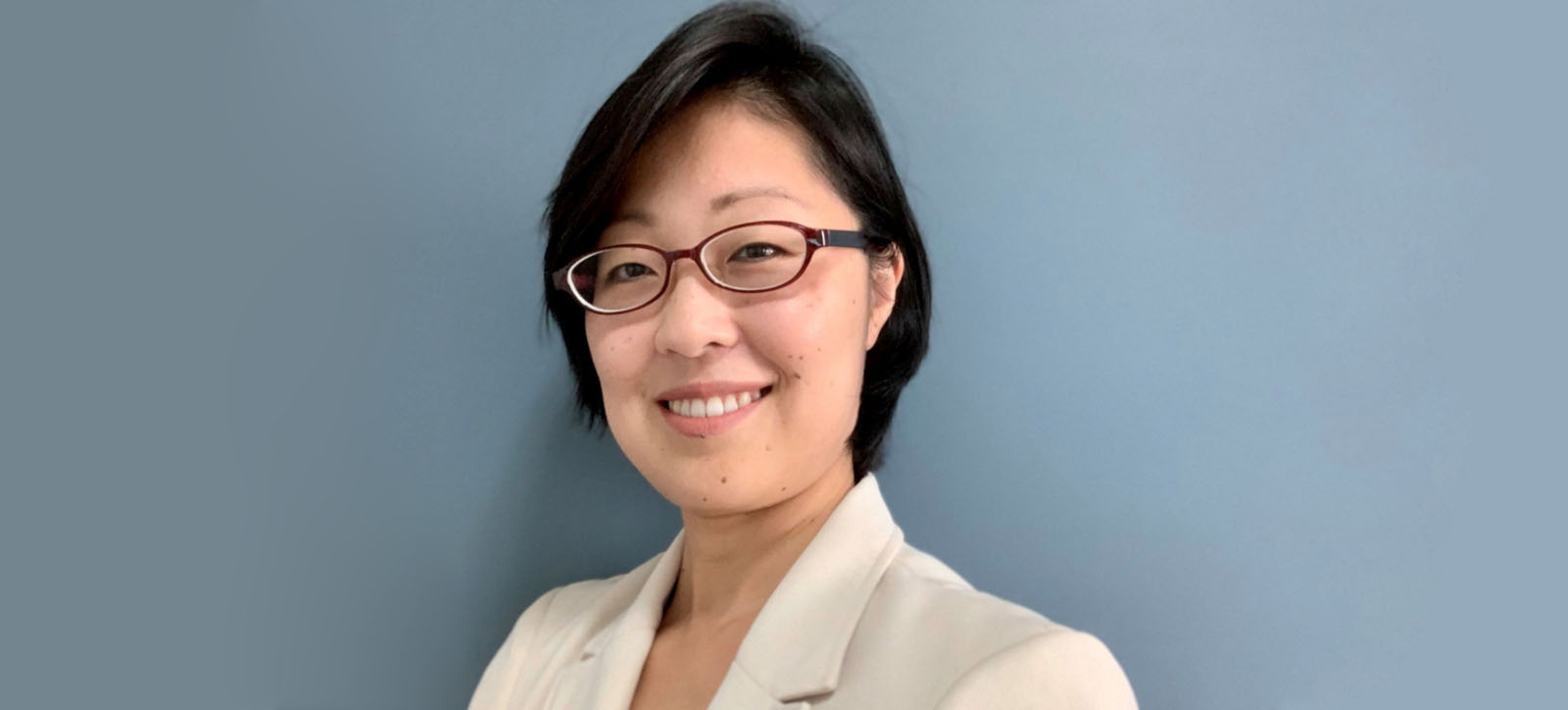 Women find it hard to return to their career after starting a family
Akemi Umemura found this problem affecting women across the world
The 42 year-old used an MBA to find a way back to her career path
Now she is calling on companies to do more to bring mothers back
Over seven years Akemi Umemura lived in three different continents but found the same story everywhere she went.
When a couple decide to start a family, it is the woman who puts her career on hold and struggles to restart it, often never returning to her chosen path.
But the 42 year-old, who has two children, has managed to buck the trend and returned to her burgeoning corporate career in strategy and consulting with a new role at consultancy giant Accenture.
Her tale is one of determination, drive and opportunism to overcome the motherhood penalty that afflicts so many women in their career.
"After seven years out it is great to be back in the corporate world," said Akemi, who studied a Distance Learning MBA to help in her path back to her career. "It is very difficult when you have to move away from your career due to your family.
"All the time I was away looking after my children I tried to stay active and gain experience through work or volunteering. I started my own business in executive search and HR-related services, working on projects for people like Burger King, that was good experience and it helped me build contacts that became useful."
In 2012, the Brazilian quit her job as Associate Director and Partner at global executive search firm Fesa - the largest in Brazil - to move to the US with her husband after he was made Head of Logistics by Volkswagen. His career then meant moving to Germany and India, starting a family along the way, before returning to Sao Paulo in 2019.
"By my early 30s I was a director and a partner, but I always dreamed of having the experience of living in another country," said Akemi. "The challenge was how to combine my career with my husband's, moving to different locations and being able to find the same level.
"It was very difficult, that is why I started my own business. This gave me the opportunity to meet women that were in the same situation as me, they followed partners and had to compromise, most of them used that time to focus on family and children, but they were never fully fulfilled professionally.
"I could see the impact it had on them. They convinced themselves that because they were full-time moms they were no longer interesting for organisations. Somehow they started to believe they did not have the skills any more to go back to the corporate world. I saw how hard it was to go back and find your way in professional life. They instead, took jobs below their level and not working at their full capacity or gave up on their careers.
"I was in the same situation. In the US having my own business worked well as I had a working permit, but in Germany I was pregnant with our first child, and then in India they are very strict about work permits, I could not work at all and so concentrated on raising our two children and started the MBA."
Though she was not allowed to continue her business in India, Akemi maintained her skills by volunteering for Clap Global, a charity that connects international travellers with schools across the world, helping them hold talks with pupils about their experiences.
And despite being unable to work while in India, when Akemi moved back to Brazil in 2019, she was determined not to compromise and return to her corporate career.
"I love the corporate world because of the impact you can have in people's lives when working for a large organisation."said Akemi. "I may have been away for seven years but you should never forget the value of what you learn by raising kids, living abroad, experiencing different cultures and what that can bring to a corporate role.
"I also maintained my network while away and when I returned I met up with my former colleagues and clients. It was hard to convince them that I had the skills and knowledge still, I had to work really hard in my mind to reassure myself about the value I could bring to my future employer. That was key to decline some offers that were below my capabilities. But when you apply to many jobs and you don't get any answer, it is challenging not to believe that you no longer fit or you are under qualified. Therefore the story we tell ourselves is so important and I truly believed I had what it took to carry on where I left off."
To help bring her knowledge up-to-date Akemi embarked on a Distance Learning MBA, and it was through the careers support that comes with the course that she learned important job search strategies that helped her to secure a management position in the strategy and consulting team at Accenture.
Now back on the inside Akemi wants to convince companies to do more to bring mothers back to the corporate workplace.
She added: "There are so many highly qualified women that have had to give up on their career because of motherhood and yet companies are always complaining of a talent shortage, so why don't they do more to help these women transition back into their careers?
"As a former executive recruiter I must admit I had a bias against resumes with career gaps and people who were out of the job market. I am very ashamed of that. However I am positive about the outlook.
"This is an important message for companies, they need to open their minds and think differently. In the hiring process with Accenture I was not asked a single time about the career gap in my resume.
"Pepsico has a great programme called 'ready to return', to help people who have been out of the job market for at least two years, they are a great example of a company trying to be more inclusive. I think more companies should look to help women come back to the fold after motherhood; otherwise it is a terrible and expensive waste of talent. I also encourage women to clearly include on their profiles the full-time job as mothers and what they learned from that and look for companies that are committed to diversity and inclusion."