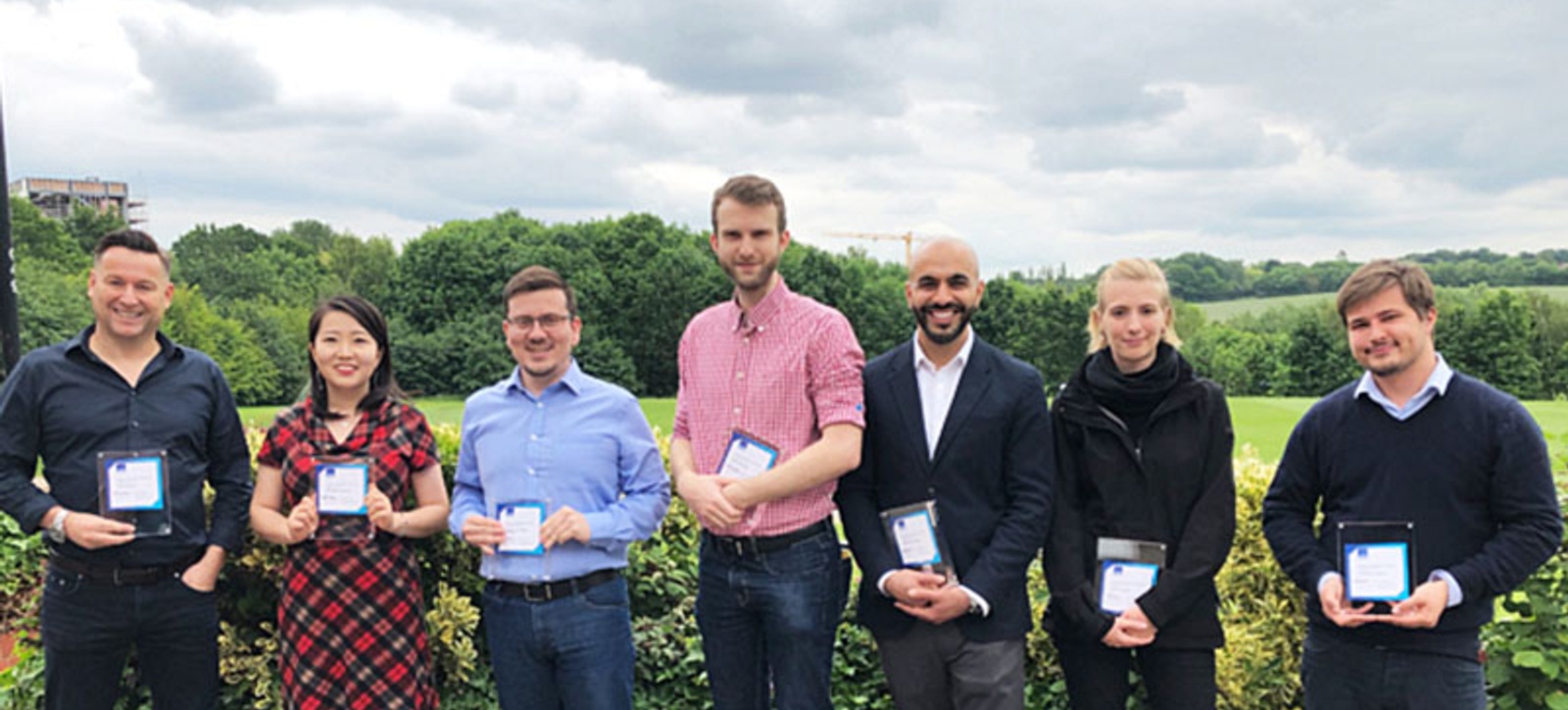 On 19 June 2019, 12 PhD students were awarded WBS Outstanding Contribution to Teaching Awards at the annual PhD summer barbecue. Now in their fourth year, the awards recognise PhD students who deliver engaging teaching that generates interest and enthusiasm in their students. PhD students are encouraged to develop their teaching skills through attendance at compulsory and elective training courses, with some leading to a nationally recognised teaching status. PhD students typically teach on many of our undergraduate programmes, which cover the breadth and depth of the research specialisms at WBS.
Deniz Ucbasaran, Professor of Entrepreneurship and Associate Dean for Pedagogy, presented the awards at the barbecue. She said: "We are delighted to recognise the important contribution our Doctoral researchers make to teaching in WBS. Our students often comment on how much they value the connection they are able to build with their seminar tutors in a relatively smaller class setting. The individuals who have received the WBS Outstanding Contribution to Teaching Awards are those that have been singled out by faculty or students who have benefitted from their support. We appreciate the important role the award winners have played in supporting our students' learning journey."
All award winners were nominated by their students or their Heads of Group.
Third year PhD student and award recipient Chencheng Kang said: "I am deeply honoured to receive this award. A huge thank you to the module leader and my students. Thank you for trusting me and nominating me. I am always passionate about what I am teaching; I like to talk to students and build conversations. They will trust more in me when they know who I am and I am really willing to help! Teaching is all about finding the right way to share the knowledge, get to know your students and be patient with every one of them."
Second year winner Jonathan Canioni commented: "Seminar tutors at WBS put in an extensive amount of work in order to deliver the highest standard of teaching to the students. The WBS teaching award recognises the effort that the entire teaching team put into their work. I am very grateful to both staff and students for nominating me for this award. It is a genuine pleasure to work with module leaders, teaching staff and seminar tutors to deliver the module content. I would also like to congratulate all other recipients of this award as well as our students, whose motivation and drive make the teaching experience interesting, challenging and rewarding."
Many congratulations to all of the award winners:
Year 2
Jonathan Canioni (Operations)
Lara Vomfell (Behavioural Science)
Year 3
Martin Brock (Organisation & Human Resource Management)
Chengcheng Kang (Information Systems & Management)
Luodi Pan (Operations)
Year 4
Marta Gonzalez Iraizoz (Behavioural Science)
Martin Roeger (Operations)
Kamaran Sheikh (Information Systems & Management)
Arianna Tassinari (Organisation & Human Resource Management)
Submitted / Newly graduated
Camilo Arciniegas Pradilla (Organisation & Human Resource Management)
Simone Griesser (Marketing)
Dr Joey Soehardjojo (Organisation & Human Resource Management)
Alongside the WBS Outstanding Contribution to Teaching Awards, three of our PhD students were honoured at the Warwick Awards for Teaching Excellence for Postgraduates who Teach (WATE PGR). Simone Griesser and Joey Soehardjojo were commended and Arianna Tassinari was one of the five winners. You can read more about WATE PGR here.
If you would like to find out more about our PhD programme, please visit the PhD section of our website.