Professor Currie tells BBC A&E crisis is down to system
09 January 2015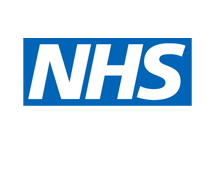 Professor Graeme Currie told the BBC the A&E crisis is due to delayed discharges turning a back door issue into a serious front door problem for hospitals.
A hectic Christmas period has only highlighted the issue more with the winter quarter from October to December missing Government targets on waiting times: leading to the worst A&E waiting times in England for 10 years. However, Professor Currie believes this issue has arisen from far more long term problems.
Speaking on BBC Breakfast, Professor Currie said: "There is a 15per cent increase in the number of delayed discharges this year, so what we are seeing is a back door issue leading to a front door problem.
"Because social care has been hollowed out there is no capacity to move the elderly and frail out of hospitals and back to their homes, because community care simply don't have the resources to give them the care they need. So they are stuck in hospital and that means there is no bed free for the A&E emergency coming in the front door."
A new NHS England report has shown waiting times from October to December fell to 92.6 per cent of patients being seen within four hours,below the Government target of 95 per cent. Professor Currie argues the NHS seems unable to capacity plan for the winter demand that hits A&E departments each year.
He added: "The problem is one that lies at the system level. The system needs a transformation that relies upon care delivered outside hospitals, in primary care settings or even extending to self-management.
"It requires greater emphasis upon public health and prevention, self-management of long-term conditions and use of digital technology."
NHS England also revealed that over the past four weeks the number of visits to A&E units has risen by seven per cent to 1.7m compared to the same period last year, while the number of waits over four hours for a bed to be found after a decision to admit a patient to hospital - known as a trolley wait - has risen by 224 per cent to more than 47,000 and nearly 38,000 ambulances faced delays - more than double last year's figure.
Professor Currie, who is head of Warwick Business School's Organising Healthcare Research Network, added: "Policy-makers continually tinker with health and social care structures, with public health in a state of flux. Meanwhile, primary care hasn't developed sufficient capability and resilience to reduce undesirable A&E attendance.
"Having suggested this, there are pockets of transformation that realise the savings required through reconfiguration of services away from hospitals, like in the south west where they have much more integrated health and social care in the face of its older population.
"Perhaps, ultimately what the NHS needs is to learn more widely from such examples, so variation in quality and costs is reduced across local healthcare economies."
Read Professor Currie talk about the business of making healthcare work in Warwick Business School's magazine Core here.
Professor Graeme Currie teaches Public Services Management on Warwick Business School's Undergraduate programme.