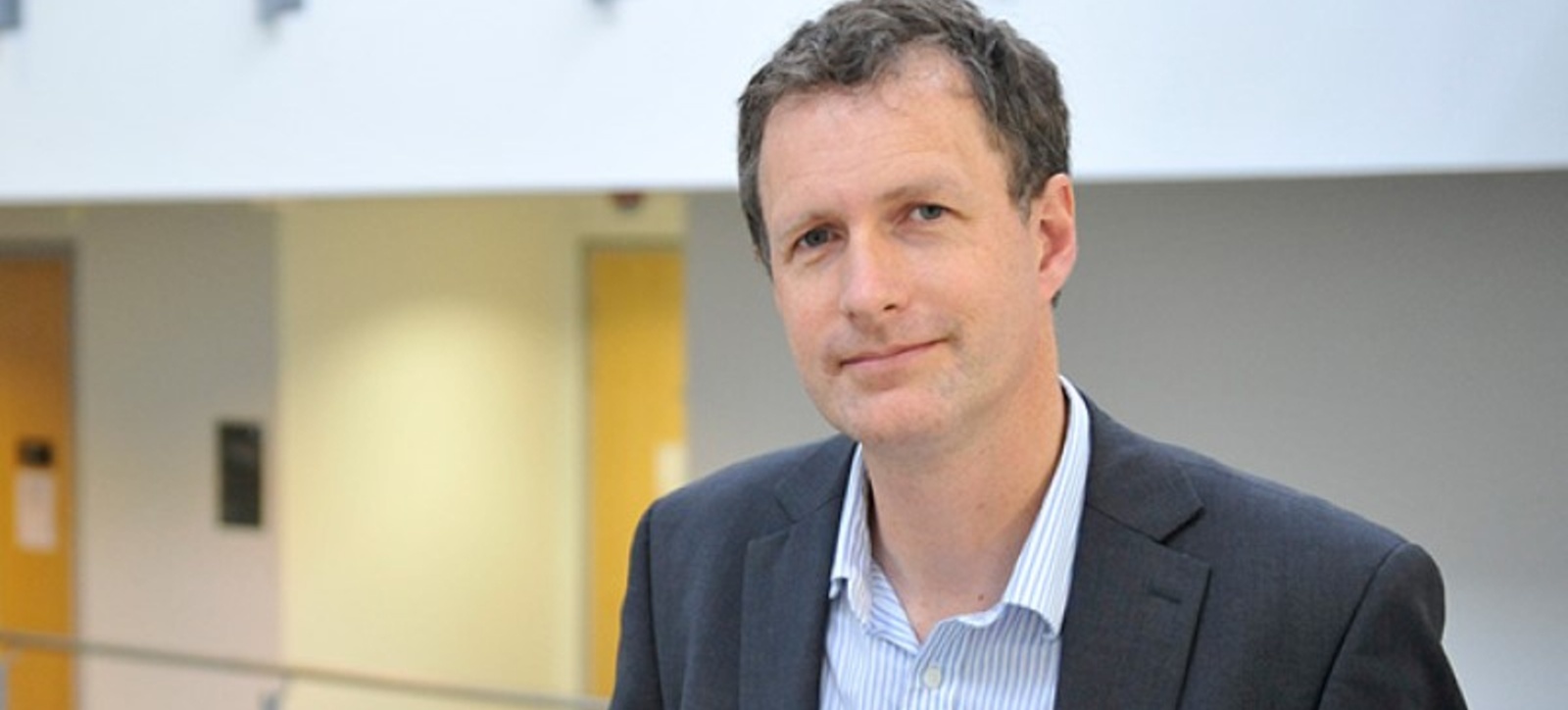 Professor Nick Chater won the The David E. Rumelhart Prize for his contribution to cognitive and behavioural science.
Professor Nick Chater has won the prestigious The David E. Rumelhart Prize for his contribution to cognitive science.
The annual $100,000 prize is awarded to an individual or team that has advanced the theoretical study of the human mind.
Winners also receive a hand-crafted bronze medal and a citation of their contribution to the field. This year's award was announced during the annual conference of the Cognitive Science Society in Toronto, Canada.
The judging panel said Professor Chater had spent more than 30 years searching for the fundamental principles that underpin the cognitive sciences.
Kenny Smith, Chair of the Cognitive Science Society, said: "Professor Chater's work ranges from reasoning and decision-making to perception, the acquisition and evolution of language, and the virtual bargaining theory of social interaction.
"He has also made significant contributions to the public understanding of science and the application of behavioural science to practical problems in public policy and business."
Professor Chater received his undergraduate degree in experimental psychology from the University of Cambridge and his PhD in cognitive science from the Centre of Cognitive Science at the University of Edinburgh. He has previously held posts at the University of Edinburgh, University of Oxford, and University College London.
His work has focused on how people reason and making choices when dealing with uncertainty. He has also argued that the brain's deep preference for simplicity helps explain perception, language learning and scientific reasoning.
Most recently, with colleagues at WBS, he has pioneered a new theory, virtual bargaining, which explains social interaction as a process of continually negotiating implicit agreements. This work has direct relevance to management, the psychology of ethics, and the origin of communication.
Prof Chater has served as Associate Editor for the journals Cognitive Science, Psychological Review, and Psychological Science.
He was elected a Fellow of the Cognitive Science Society in 2010 and a Fellow of the British Academy in 2012.
Prof Chater is co-founder of the research consultancy Decision Technology, has served as a member of the UK government's Climate Change Committee. He was co-creator of the BBC Radio 4 show the Human Zoo, a psychological perspective on everyday life and politics, and served as its resident scientist for eight series.
He has also written two books for a general audience: The Mind is Flat in 2018 and The Language Game with Morten Christiansen in 2022.
Nick Chater teaches Behavioural Sciences for the Manager on the Warwick MBA and Decision Making and Judgement on a range of masters programmes at WBS.
Further reading
Chater, N. (2022) "What is the point of behavioural public policy? A contractarian approach" Behavioural Public Policy
Chater, N., Loewenstein, G., (2022) "The i-Frame and the s-Frame: How Focusing on Individual-Level Solutions Has Led Behavioral Public Policy Astray", Working paper available at SSRN
Zeitoun, H., Chater, N., Melkonyan, T. A. (2022) "The social contract in miniature : how virtual bargaining supports team production", Academy of Management Review