Relive the Good Tech vs Bad Tech conference
20 May 2016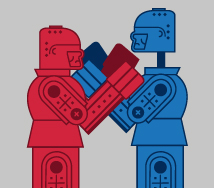 How will technology shape business in the future?
Experts at the WBS Good Tech Versus Bad Tech conference discussed a number of topics, with the schedule as follows:
6:00pm
Introduction to the disruptive convergence of data privacy, connectivity and intelligence
6:15pm
Xiao Ma, of Warwick Manufacturing Group: Personal data economy and the Hub-of-all-things
David Elmes, of Warwick Business School: Integration of Energy Demand and supply management implications
Mike Brooman, of CEO of Vanti: Managed Services, AV Systems and smart buildings
John Oyekan, of Cranfield University: Digital Manufacturing, VR , AR and Computational Intelligence
7:30pm
Panel debate
8:00pm
Networking
8:30pm
Close of session
Relive it all here on our live blog or alternatively you can now follow the event as it happened online here.
There is currently no content available.