Regions outpace London for high growth firms
19 February 2016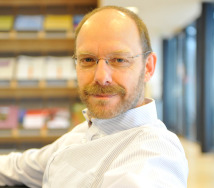 ERC research shows number of high growth firms (HGFs) reaches nearly 12,000
This is highest level since the dotcom boom of late 90s and early 2000's
Areas including Liverpool and West of England see highest increase in HGFs
Director of ERC Professor Roper argues further local support still needed
The number of companies achieving high growth in the nations and regions of the UK is rising more than twice as fast as in London, new research suggests.
The Enterprise Research Centre (ERC), where Stephen Roper acts as Director in addition to his role as Professor of Enterprise at WBS, is the UK's leading independent institute for research into small and medium size businesses. Its research shows that the number of 'high-growth firms' (HGFs) across the UK has risen to 11,855 – the largest number since the dotcom boom of the early 2000s.
According to the OECD's definition, a HGF is a firm that has at least 10 employees and records an annual average growth of 20 per cent in employment over three years. In 2012-15, HGFs accounted for 7.5 per cent of all firms of this size in the UK.
HGFs are regarded as important 'bellwethers' of economic vitality because, despite accounting for a small proportion of all firms, they generate a disproportionately large share of the increase in jobs. ERC research has shown that HGFs create around a third of the increase in private sector jobs in the three-year periods over which they are measured.
London continues to have the largest number of HGFs both in absolute terms and as a proportion of its population of 10+ employee-businesses among the English Local Enterprise Partnership (LEP) areas (2,430 in 2012/15 or 9.5 per cent of all firms of 10+ employees in the capital).
However, a striking trend since the recession of 2008/9 has been the rapid increase in HGF numbers in areas outside London. The data shows that some parts of England are displaying a dynamic not previously observed that is enabling them to close the longstanding gap with the capital.
Excluding London, England saw its number of HGFs rise by 36 per cent from 2009-12 to 2012-15, from 5,755 to 7,855, making up 7.2 per cent of all 10+ employee-businesses. Over the same period, the number of HGFs in London rose by just 15 per cent, from 2,105 to 2,430.
Scotland increased its number of HGFs by 35 per cent over the same period, from 534 to 722, while Wales' figure went up by 38 per cent, from 265 to 365. In both nations, HGFs formed 6.5 per cent of all businesses of 10+ employees in 2012-15.
Looking at individual LEP areas:
Liverpool saw the number of its firms classed as HGFs increase by 56 per cent between 2009 and 2015, from 141 to 220. Merseyside now has the second-highest rate of HGFs as a proportion of its total firms with 10 or more employees in England (8.5 per cent), behind only London.
Other LEP areas with big rises in the number and rate of HGFs include the West of England – covering Bristol and Bath - (up 62 per cent from 154 to 250), Solent – covering Southampton and Portsmouth (up 64 per cent from 185 to 304) and Leeds City Region (up 40 per cent from 384 to 538). These three areas climbed into the national 'top 10' LEPs by 2012-2015, from relatively low rankings in 2009-12, as their proportion of HGFs as a share of the total stock of businesses with 10 or more employees rose substantially.
Many LEP areas in the South East, meanwhile, saw more modest increases in HGF numbers: Buckinghamshire Thames Valley saw its number of HGFs rise by just two per cent between 2009 and 2015 (from 97 to 99), while Oxfordshire's HGF numbers went up from 110 to 122 (11 per cent). As a result their HGF incidence rate ranking fell quite dramatically over the period.
Professor Roper said: "The number of High Growth Firms in the UK is now at its highest level in well over a decade. This is good news because it's these fast growing firms which will create many of the new jobs.
"Looking across the UK we see some areas performing better than others in generating high growth firms. We need to find out what is working well in these areas so we can replicate it more widely.
"Strengthening this local support for high growth firms is particularly important now given the winding down of the Business Growth Service which was the main national support scheme for fast growing firms."
Read the full report on the ERC website here.