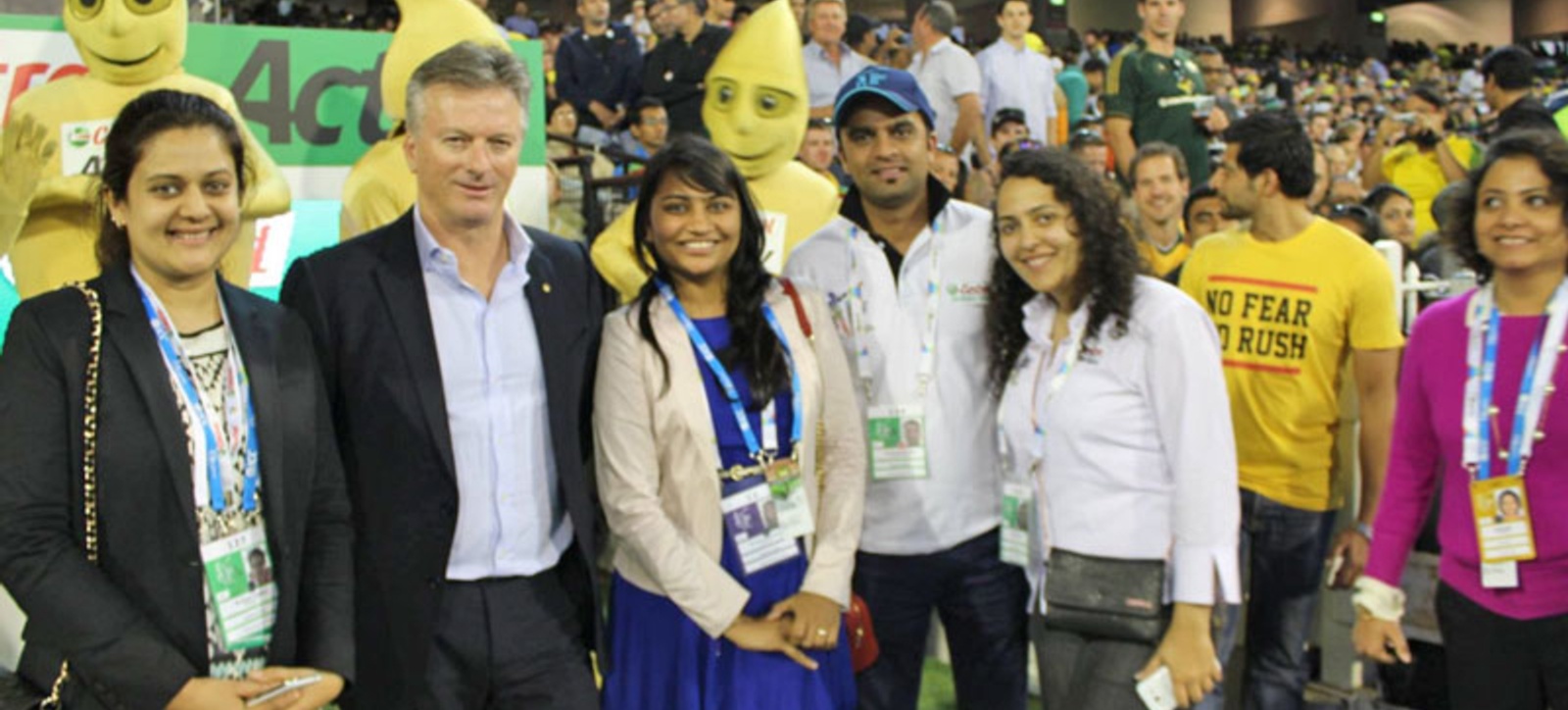 The global financial crash scuppered her dreams of working at an FMCG
But Nupur Gadkari fought back to win an Effie twice with Castrol
Then she had to overcome the pandemic to guide Star Sports' IPL marketing
Now she is dreaming of being a Global Marketing Director at a major brand
Despite taking on the responsibility of looking after her younger siblings at just 14, fitting in her studies and work around their school routine and then seeing her dreams of working for an FMCG multinational dashed by the global financial crisis, Nupur Gadkari has never let anything hold her back.
Indeed, her motto in life is 'challenge accepted'. Nupur had quit her role at EY in India to study for an MSc Marketing & Strategy at Warwick Business School, but 2008's financial crash meant she had to return to Mumbai to repair her finances after paying for the course out of her own pocket.
Despite this setback, Nupur has built an impressive career over 15 years with global brands such as sports agency IMG, oil brand Castrol, toy firm Mattel and media giant Walt Disney.
A proud Mumbai-city girl Nupur has always been a non-conformist. She never saw herself 'settling down' to a life of domesticity and has instead flourished in traditionally male-dominated industries, such as successfully managing Castrol's five-year sponsorship deal with the International Cricket Council (ICC), world cricket's governing body.
While, in just one year, she managed to double Castrol's market penetration of India's vast network of independent motorbike garages by introducing innovative programmes that focused on developing and training workshop owners with new business skills.
Castrol recognised her contribution by awarding her its 'Marketing the Castrol Way – Asia Pacific' award for her work with the ICC and she went on to win various industry awards in India including the coveted 'Effies' - marketing's most prestigious global accolade - twice.
Nupur said: "I've always loved solving complex problems from as far back as I can remember; you know, the kid that always asked 'why?' Or picked out the crossword or brain teaser from their grandfather's newspaper. As well as this geeky side, I was always into different forms of art, writing, painting, and dance."
She feels it is her ability to combine what she learnt from her time at WBS with on-the-job insights, that has enabled her to come up with creative solutions.
"I loved the problem-solving approach that we developed during the Masters programme," said Nupur. "I remember in the International Marketing module, we learned how a brand launch differs from country to country, taking account of a whole range of aspects such as cultural background, market sensitivities and economic conditions, language and local feel; a consumer's perception and how the brand plays a role in their life has to be localised.
"I remember using this as the foundation for my approach while crafting Castrol's ICC Sponsorship strategy, working with teams in the UK, Australia and New Zealand. Applying these lenses helped customise my approach to fit each market and its needs."
Nupur has been a mentor with the school's award-winning Global Mentoring Programme and loves helping her mentees.
She said: "We all loved our time at Warwick and being a mentor and helping support its global strategy with a focus on India, has really helped me stay connected and continue to be a part of the WBS family."
As Head of Customer Marketing and Strategy in India for Star Sports, which is part of the Walt Disney Company, Nupur's role encompasses iconic tournaments such as the English Premier League (EPL), cricket's Indian Premier League (IPL) and various ICC tournaments, Wimbledon and Formula One.
Star Sports paid £1.97 billion in 2017 for the TV rights of the IPL and was regularly pulling in 10 million viewers on its streaming service.
However, the global pandemic threw Nupur's marketing plans into chaos with the 2020 tournament moved to the United Arab Emirates, while this year's competition was suspended because of the devastating second wave that hit India in April 2021.
"The pandemic has made planning our marketing incredibly difficult," said Nupur. "Usually the IPL is scheduled to be around March to May, in the centre of the Indian summer, so most of the customer marketing work begins almost a quarter prior to the tournament. We had already implemented 90 per cent of our overall plans as a build-up to the IPL in 2020 and then COVID-19 hit us. This meant, all the work done in the past months meant nothing."
With a mammoth task ahead, Nupur and her team were constantly hustling to ensure the belief and interest in the IPL was kept alive.
"Keeping the advertisers' interest alive and making them believe in the might of the IPL to help deliver their brands' overall objectives was challenging but not impossible," said Nupur. "As a team, we had to synergise with various internal and external stakeholders, understand and speak one language to key customers, and position the tournament with more insights and data points. Production, consumer marketing, sales, customer marketing - it all had to seamlessly come together as one. And we did. In 2020 we delivered the best IPL ever.
"Resilience is much talked about, but for me it showed itself in three key ways in ensuring success no matter how many curve balls came our way. Firstly, agility and flexibility in working with internal and external stakeholders; nothing can be achieved by one person alone, you have to take people with you. 'Being firm to the task but kind to the person', a quote from my mentor, has really helped me overcome many challenges.
"Secondly, managing and adapting to change – which can come from any direction and in any magnitude. Budgets were reduced, targets remained fixed and we had to be extremely creative in the way we achieved our customer marketing goals.
"And last but not least, leading by example, which I've strived to do; really getting close to my team, my peers and even our external partners, while also being flexible and understanding, and picking up work to help get the job done.
"With each role, I've been able to grow, handle bigger and better portfolios and shoulder more responsibilities."
Never one to rest on her laurels, Nupur has now quit her job to invest in herself further and return to WBS to pursue a Full-Time MBA.
She said: "I'm buzzing at the prospect of being part of a diverse cohort bringing global experience to the classroom, while we immerse ourselves in case studies and research to then take back into the world of business.
"My dream is to be Global Head of Marketing within a brand which resonates with me and I hope the MBA will help catapult me towards that. I am looking forward to an exciting year ahead."