Mentoring scheme wins Investors in People award
24 June 2019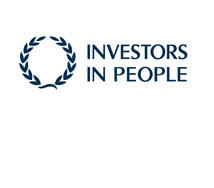 WBS Global Mentoring Programme has been used by 850 people since 2010
School now has 240 fully-trained mentors to help students and alumni
The scheme has gained its second Investors in People award
Survey finds 98 per cent of mentors would recommend the programme
Warwick Business School's award-winning Global Mentoring Programme has been awarded international accreditation from Investors in People for the second time.
The accreditation underlines the quality of the programme and the value it provides to its mentors and mentees around the world.
The WBS Global Mentoring Programme has inducted more than 850 mentees from 40 countries since 2010 and is now widely acknowledged as a key differentiator for students deciding where to study. It offers both students and recent alumni the chance to gain one-to-one unbiased support over two years from a hand-selected WBS mentor who has followed a similar path.
Investors in People (IiP) is a global accreditation held by more than 14,000 organisations across 75 countries and based on 25 years of leading practice. Organisations that meet the world-recognised IiP standard reflect the very best in people management excellence.
The school has 240 mentors from its global alumni community that are fully-trained to provide confidential professional development support and career advice.
Sanjiv Patel, Co-Chair of the WBS Mentoring Steering Committee, said: "I am thrilled to hear that we have been successful in securing the Investors in People award for the second time. It is testament to the fantastic quality of the programme which, just like our participants, is focused on continual development and the report from IiP has highlighted this."
One of the progamme's strengths is that it spans the globe. It doesn't matter where mentors and mentees are based, they can be connected with someone who is best suited to them.
Andrew Leach, Co-Chair of the WBS Mentoring Steering Committee, said: "I am delighted that we have been recognised again by Investors in People - a prestigious and internationally recognised award.
"I'd like to thank our Programme Manager Donna Curtis and all of our mentors, who are at the heart of the programme and give their time and professional support voluntarily to support fellow WBS students and alumni in their career choices. Without them, the programme would not be the great success it is."
Sue Long, IiP assessor, said: "The assessment - effective until 2021 - has identified that the organisation has continued to develop. The rigour is derived from the comprehensive selection process of mentors, the increasing range of learning and development available to them and the successful matching of mentors with mentees."
The IiP assessors' report praised the school for:
The improved induction day for both mentors and mentees.
The availability of refresher learning and best practice online.
A shared vision and strategy for the programme, aligned to the wider WBS vision.
A strong sense of trust and empowerment of mentors, who are regularly asked for their opinions.
Benefits to mentors of accessing WBS webinars, workshops and events at either The Shard or at Warwick.
Regular surveys of mentors and mentees, with monitoring of year-on-year trends.
From the most recent survey 95 per cent of mentees and 98 per cent of mentors would recommend the programme.
The organisation's structure, with regular communications and good accessibility to support for both mentors and mentees.
A commitment to measure improvement and identify opportunities to improve.
A clear and contractual understanding of the programme by both mentors and mentees.
Beverley Bourne, of the WBS Mentoring Steering Committee, added: "We aim to provide world-class support to our world-class WBS students and alumni. This international accreditation by IiP really sets the programme apart from any other, since all 27 themes of assessment must be met in order to gain accreditation.
"A great mentor can inspire, provide focus, challenge and knows when each one is needed. The programme demonstrates the school's commitment to lifelong support for our alumni."
Visit WBS Mentoring Programme for more information or email donna.curtis@wbs.ac.uk.