Finding out how China rises to the energy challenge
17 October 2013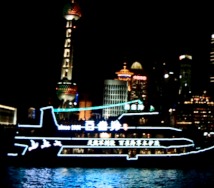 China has the second biggest economy in the world, the largest population and is the biggest consumer of energy on the planet. Those three simple facts mean every Western company wants to 'crack' China and understand just how it 'ticks'.
It is why Warwick Business School's Global Energy MBA students described their trip to Shanghai as 'game-changing' as what they learned in the classroom came to life in the rapidly-developing country.
"Whatever China does affects everybody in the world, until you get here it is quite difficult to actually imagine the size of the place," says Ron Harink, Principal Exploration Performance Analyst at BG Group Plc. "This trip has really broadened my knowledge about the business culture in China and how Chinese companies approach business outside of their own country."
Watch the film below to find out how the trip to Shanghai brings to life the course's classroom insights.