Scott Dacko tells BBC shops have to be unique to survive
19 February 2013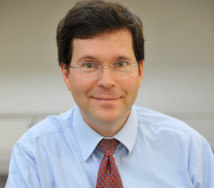 Retail marketing expert Dr Scott Dacko has told the BBC that shops need to offer customers something unique if they are to survive the radical transformation the UK high street is in the grip of.
Fashion outlet Republic was the latest chain to hit the wall last week, following Blockbuster, Jessops, HMV and Comet since the turn of the year.
And according to the latest data from the British Retail Consortium the UK high street suffered its sharpest drop in shopper numbers for two years in January.
Latest shopper numbers at high-street outlets were down 3.3 per cent compared with January 2012 – the biggest fall since 2010.
But Dr Dacko, Associate Professor of Marketing & Strategic Management at Warwick Business School, believes the high street will survive, it is just undergoing a transformation.
He told BBC Radio Five Live: "There is so much online competition stores need to differentiate themselves to survive.
"On the one hand they need to be seamlessly integrated with their online offerings. And at the same time they need to offer something different in their stores.
"It is too easy for consumers to make price comparisons these days, so it makes sense that stores look to make themselves different.
"They can do that by emphasising local needs, which could be the bakery or butchers using locally sourced food. Or they can offer a unique ambience, a unique shopping experience, Wi-Fi, high quality products or service. They could offer exceptional value like the 99p stores or click and collect."
Dr Dacko also believes the UK high street will see more and more shops become depots, where they become places for shoppers to collect items they have bought online.
"Over the very long term a number of shops will increasingly become like hubs or depots where it is convenient for people to pick up orders placed online," said Dr Dacko. "Clearly we are seeing that 'click and collect' is growing in use as we have seen with the recent success Argos has had."
Dr Dacko believes retailers have to be smart to make sure their shops not only offer something unique but dovetails with their online presence.
"These companies that have gone to the wall recently have not been sufficiently adept with their marketing strategies," said Dr Dacko. "For one thing, many have not had a sufficient online impact, which is increasingly vital.
"HMV tried to diversify into live music and electronics, but such actions tried to compensate for rather than address the core problem of lost sales to online retailers. There will be others, too, who, similarly will not get their combined brick-and-mortar and online retail marketing strategy right."
Dr Scott Dacko teaches strategic marketing on the Warwick MBA by distance learning, Warwick Executive MBA and MSc Business as well as teaching business studies and marketing strategy on the undergraduate courses.
To listen to Scott Dacko on BBC Radio Five Live click here. He is on after 2hrs 41mins.