Siemens go back to the future with new CEO Joe Kaeser
31 July 2013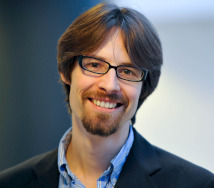 New Siemens CEO Joe Kaeser needs to bring some sense of stability back to Europe's biggest engineering firm, according to Warwick Business School Associate Professor Christian Stadler.
Mr Kaeser was appointed CEO of Siemens after the German conglomerate removed Peter Loescher from the position four years before the end of his contract following a second profit warning.
The 56-year-old is promoted from his role as COO after 33 years at Siemens, whose products range from gas turbines to fast trains and ultrasound machines, and Dr Stadler believes it is a sound move.
Dr Stadler spent several months inside Siemens, researching the company for his book Enduring Success and interviewed Mr Loescher's predecessors Klaus Kleinfeld and Heinrich von Pierer.
He said: "Mr Kaeser's appointment is good news for Siemens. He has been with Siemens for a very long time and has the necessary networks. He also has a reputation for being a pragmatist who gets things done.
"Certainly what the outside world has been missing a little from Siemens lately has been reliability. Targets were too ambitious and were not met. In the old days Siemens was known to deliver what they promised - that has to be restored.
"The main problem for Mr Loescher was that he was an outsider, the company's first CEO to come from outside Siemens in its 166-year history. In a complex company like Siemens it is hard to get things done if you do not have established internal networks, so some of his 'visions' and plans got stuck too easily.
"Having said that, it is no coincidence that Loescher is an outsider, he was chosen during a corruption scandal when the company wanted to show that they were making a fresh start."
Dr Stadler does not expect Mr Kaeser to bring about any major changes to the company, but rather build on its core businesses that are doing well.
Though Dr Stadler points that underperforming parts of the Siemens strategy could be sold off so it can accelerate growth in its key areas.
"Siemens is not actually performing that badly, " said Dr Stadler, who is an Associate Professor of Strategic Management in the Strategy and International Business group at Warwick Business School. "For example their share price has performed better than main rival GE's since Mr Loescher became CEO. Most of the issues are related to one of their four divisions: cities and infrastructures.
"The problem here is that their potential customers are short of cash. In places where this is not the case they are involved in promising projects, like Riyadh in Saudi Arabia where they are part of a consortium building a subway."
See this article featured in the New York Times.
Associate Professor Christian Stadler will be teaching Strategic Advantage and Strategy and Practice on the Warwick Executive MBA and Strategy Analysis and Practice in the MSc Management course in 2013-14.