Sir Ian McKellan launches new mental health MOOC
28 January 2016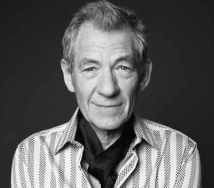 Stephen Fry, Sir Ian McKellan and Melvyn Bragg feature in a new free online course developed by Warwick Business School and launched at WBS London at The Shard.
In the new Massive Open Online Course (MOOC) course Literature and mental health: Reading for wellbeing Sir Ian, Mr Fry and Mr Bragg give exclusive interviews on how poems, plays and novels can help us understand and cope with times of deep emotional strain.
It is presented by Sir Jonathan Bate, Honorary Fellow of Creativity at Warwick Business School and Honorary Professor in the University of Warwick's English and comparative literary studies, and bestselling author Dr Paula Byrne, Fellow of Creativity at Warwick Business School. They explore six themes: stress, heartbreak, bereavement, trauma, depression and bipolar, ageing and dementia.
The course is delivered on the FutureLearn platform and in association with a new charity that is the brainchild of Dr Byrne: ReLit, a foundation dedicated to "bibliotherapy" – the wellbeing benefits of great literature.
It begins on February 1 with more than 15,000 already subscribed. Learners can expect to spend in the region of four hours per week on course materials: videos, readings, activities, discussion and online conversation, but are not limited to learn in a week-by-week nature if they'd prefer to learn at their own pace.
Sir Ian, one of the greatest Shakespearean actors of modern times, discusses with Sir Jonathan Shakespeare's study of ageing in King Lear.
Mr Fry explores the value of poetry, poetic form and how the metrical "stresses" of poetry help us to cope with the mental and emotional stresses of modern life.
While Mr Bragg talks to Dr Byrne about dementia and depression, in particular how literature can reach into the recesses of the vanishing memory of a person suffering with dementia. He tells of a remarkable moment when Wordsworth's poetry helped him to connect with his mother who suffered from Alzheimer's.
The great 18th century writer Dr Samuel Johnson, who suffered from severe bouts of depression, said: "The only end of writing is to enable the reader better to enjoy life or better to endure it."
Taking Dr Johnson's phrase as a starting point, the course will consider how poems, plays and novels can help us understand and cope with times of deep emotional strain.
Sir Jonathan said: "Great literature - 'the best words in the best order', as Samuel Taylor Coleridge defined true poetry - has always been one of humankind's richest resources for making sense of difficult experiences and living through painful times.
"With a little effort and attention, great poems, novels and drama can serve us all as 'safe places' for reflection and de-stressing in a busy world, and as building bricks towards self-understanding and empathetic sharing of emotions.
"We are proud to have worked with the superb teams at Warwick Business School and FutureLearn in putting together what we believe is the world's first ever free online course devoted specifically to the exploration of literature and mental health.
"We are deeply grateful to the doctors, writers and others who have given us an extraordinary body of interview material and we are overwhelmed by the number of prospective learners who have already signed up, well in advance of the course."
This course is the latest addition in a series of free online courses run by the University of Warwick that attract on average around 16,000 online learners from all over the world.
To register for the course click here.
Or join the online conversation using: #FLliterature