Six steps to failure: lessons from WorldCom and Nortel
26 November 2015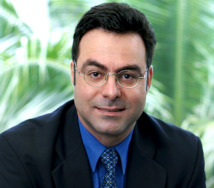 Two of the biggest bankruptcies in history have lessons for today
Road to disaster starts with a passive board of directors
Risky strategy and bad implementation set stage for failure
WorldCom and Nortel both suffered accounting scandals during demise
The six factors that can cause companies to fail have been identified in a new study looking at the collapse of telecom giants WorldCom and Nortel.
WorldCom was the largest bankruptcy in US history when it filed in July 2002 with $35 billion of debt, while Nortel Networks was once the powerhouse of the Canadian tech industry before it went bust in 2009 following an accounting scandal.
Loizos Heracleous, Professor of Strategy at Warwick Business School, and Katrin Werres, Senior Industry Analyst at Google, found the two cases had valuable lessons for corporations and in their paper set to be published in Long Range Planning they outlined six factors that led to disaster.
Professor Heracleous said: "We identified six interrelated factors of strategic misalignment, the processes that can lead to corporate failure if left unchecked.
"Once strategic misalignments are established these then spread to other areas inside the organisation.
"In the latter stages significant gaps are created between the strategy and competencies of the firm, and between strategy and the demands of the competitive environment, which leads to corporate failure."
The paper On The Road To Disaster: Strategic Misalignments And Corporate Failure looked to identify typical patterns of strategic misalignments and found six factors:
Factor 1: Ineffective leadership and a passive, dominated board of directors.
Factor 2: Aggressive growth strategy (eg via acquisition), or over ambitious investments, funded by easy credit and overvalued stock.
Factor 3: Lax strategy execution (eg insufficient post-merger integration).
Factor 4: Misalignments at the organisational level from duplication of processes leading to inefficiency, while downsizing leads to the loss of talented people.
Factor 5: Further misalignments at organisation level, ie the culture becomes unproductive and inward looking, and core competencies weaken. These are exacerbated within an unforgiving environment (eg industry hit by an external shock like the 2007-08 financial crash).
Factor 6: Strategy and core competencies are not aligned with the requirements of the competitive environment, leading to failure.
WorldCom, built through rapid acquisitions, accumulated $41 billion in debts. Founded in 1983 as LDDS Communications, it became the second-largest long-distance company in the US and the largest handler of internet data.
But by 2000 the telecommunications industry was in decline and it was discovered WorldCom was covering up its losses, inflating its total assets by about $11 billion, making it the largest accounting fraud in US history when it went bust in 2002.
"A case analysis of WorldCom indicates three main interconnected areas of misalignment," said Professor Heracleous.
"Firstly, between strategy and organisation, due to aggressive expansion and insufficient integration of acquired firms. Secondly, internal misalignment due to problematic corporate culture and human resource practices. Thirdly, compounding both of those, ineffective leadership and corporate governance."
Nortel's nosedive
At its height from 1999 to 2000, Nortel was worth nearly $300 billion and employed more than 90,000 people globally, but an accounting scandal left it needing a credit support facility of up to $750 million from the Canadian Government in 2003 and then the financial crash in 2007-08 saw it file for bankruptcy in 2009.
Professor Heracleous added: "With Nortel three main areas of misalignment can be identified as being most significant, ultimately leading to its downfall. Firstly, a misalignment between strategy and environment; secondly, a misalignment between strategy and competencies; and thirdly, a misalignment affecting all levels of the organisation, rooted in ineffective leadership and corporate governance. External, industry factors contributed to Nortel's ultimate failure, by exacerbating the effects of these misalignments.
"In both cases the three initial factors - ineffective leadership and governance, followed by unduly risky strategic decisions and then by lax implementation - set the stage for failure."
Corporate failure should not be understood simply as the result of a single wrong action such as accounting fraud, or a single strategic decision such as an ill-fated acquisition.
Breaking bad boards
"Rather, the six factors show corporate failure is a process arrived at over time," said Professor Heracleous.
"The findings point to a back-to-basics approach for senior executives. They remind us of the crucial role of leadership and governance, the limits and dangers of risky and aggressive growth strategies and how a dominant CEO combined with a passive board can enable aggressive growth strategies to go unchecked.
"Such strategies can become a stone around the neck of organisations if the environment turns sour and if, in the meantime, they have built up substantial debt, which they cannot service once their performance and share prices decline.
"A risky strategy, badly executed, is a recipe for failure. It leads to organisational misalignments that gradually spread to put the organisation in a highly compromising position, from which it is almost impossible to recover.
"Being aware of these risk factors and avoiding them is essential for leaders and boards of directors."
Loizos Heracleous Strategy and Practice on the Executive MBA and Strategy in Practice on the MSc Marketing & Strategy.