Six tips for CEOs to get the right information
26 June 2015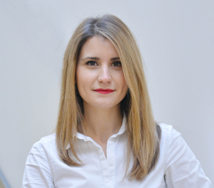 In an era of information overload, new research has put together six recommendations for executives to get the right advice and data they need to avoid unforeseen scandals.
Corporate scandals from BP's Deepwater Horizon oil spill to banks rigging the Libor have highlighted how trouble can emerge if CEOs do not keep fully up-to-date on what is going on at their company.
In Staying in the Know, published in MIT Sloan Management Review, Davide Nicolini and Maja Korica, of Warwick Business School, and Keith Ruddle, of Said Business School, argue senior executives need to stay 'in the know' to be effective in their roles and in order to maintain what they call a "personal knowledge infrastructure" - a habitual and recurrent set of practices, relationships and tools to help them manage.
Dr Korica said: "Senior executives need to stay in the know in order to remain appropriately and effectively knowledgeable to best perform their jobs. Maintaining what we call a 'personal knowledge infrastructure' is vital to this process.
"We argue managers — and especially senior executives — are only as good at acquiring and interpreting critical information as their personal knowledge infrastructures are."
As part of the two-year study the researchers followed seven chief executives through their working days for several weeks in some of the largest and most challenging hospital and mental health organisations in England.
"We chose healthcare executives because they sit at the crossroads between the private and public sectors and therefore are expected to meet multiple, often competing, demands," said Dr Korica.
Professor Nicolini found the healthcare CEOs went against the grain in terms of the typical image of the CEO as a strong silent type.
"They often sought to make themselves knowledgeable in order to be ready for any eventuality, so that they could understand what to do next," said Professor Nicolini. "Indeed, one of their main preoccupations appeared to be staying on top of what was happening within and around their organisations.
"As such we regularly heard the comment, 'I do not know what has happened to my workday… it seems I have done nothing but talk'."
Professor Nicolini suggests the CEOs relied on a recurrent set of practices, relationships and tools of the trade to build their personal knowledge infrastructure, which helped them in their daily tasks of understanding, foreseeing and managing. However, a poorly designed personal knowledge infrastructure could lock the manager inside an information bubble, creating information biases and blind spots.
"We found four main issues CEOs faced when not managing their personal knowledge infrastructure effectively," said Professor Nicolini.
"Firstly, not obtaining the information needed. The real problem here is the executives did not have enough relevant information. This could be due to insufficient monitoring, an inappropriate mix of monitoring practices, inadequate or insufficient social relationships, or information overload.
"Secondly, a personal knowledge infrastructure that points you in the wrong direction. A typical problem with personal knowledge infrastructures is that they can be poorly aligned with the demands of the job. For example, if a CEO wants to foster innovation but the infrastructure informs them about operational issues only, the CEO is likely to focus on things that aren't of primary importance.
"Setting up a personal knowledge infrastructure that clashes with their management style, both in terms of what they do, the tools used and the type of manager they would like to be is a third problem. And finally, starting with the technology rather than personal need. Rather than being technology-centred, personal knowledge infrastructures need to be geared towards personal development, not towards buying new technologies."
To counter this, the research offers six ways executives and CEOs can best utilise their personal knowledge infrastructures.
"Firstly, we recommend executives take stock of what they do now — what tools, practices and relationships they use in day-to-day work," said Dr Korica. "Second, they should also perform an assessment of the suitability of their personal knowledge infrastructure.
"Thirdly, we'd also suggest they ask a peer to help with observations and reflections. Number four is, with a group of trusted colleagues, discuss how each person in the group operates and what differences you deploy within your different personal knowledge infrastructures.
"The fifth recommendation suggests executives develop a personal plan to rebuild and enhance their personal knowledge infrastructure. Finally, they should put this into place with a goal of continuous learning, committing to specific dates."
Professor Nicolini argues the research shows just how essential becoming information-savvy is for executives.
He said: "Becoming and remaining practically knowledgeable is a critical task. It is a capability that managers need to learn, develop and continually refine. It becomes increasingly important as the manager moves up the corporate ladder when the risk of information overload significantly increases."
Davide Nicolini teaches on a number of modules including Innovation and Knowledge Work and Management of Change on the MSc Business suite of Postgraduate courses, Organisational Behaviour on the Distance Learning MBA Researching Human Resource Management and Employment Relations on the MSc Human Resource Management & Employment Relations and Organisational Analysis on the MSc Informations Systems Management and Innovation.
Maja Korica teaches Corporate Social Responsibility and Business Ethics and Innovation and Knowledge Work on the MSc Business suite of Postgraduate courses.
She also teaches Government and Corporate Responsibility on the MSc Management and Critical Issues in Management, Governance, Policitcs and Corporate Accountability and Managerial Work and Practice on the Undergraduate suite of courses.