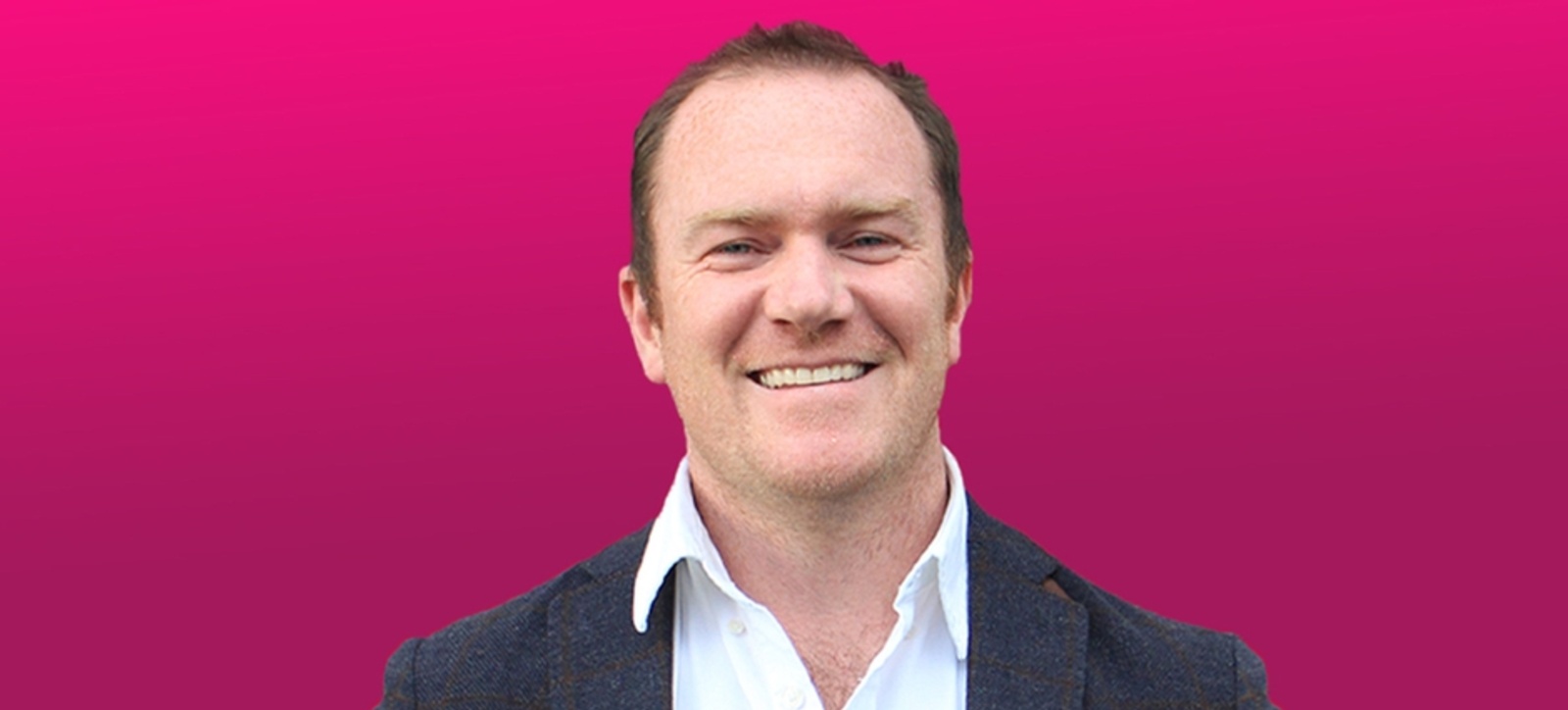 Texas-based Amplifi acquire Comma to gain European foothold
Comma was co-founded by Leigh Wells while studying for an MBA
Leigh used insight and advice of WBS academics to build company
Award-winning Comma has roster of more than 60 data experts
An MBA graduate who built a start-up while on the course has agreed for it to be acquired by US strategy and information management consultancy Amplifi.
Leigh Wells co-founded Comma Group while studying for an Executive MBA, drawing on the expertise and research of academics on the course to build the Warwick-based consultancy, which focuses on helping firms use data to improve commercial results, into an award-winning company with a roster of more than 60 data experts.
In just five years Leigh and his co-founders, Sam Goss, Mike Evans and Mike Bonsall, have established Comma as a specialist in delivering strategies and technology implementations for firms in manufacturing, distribution, apparel, retail, health and beauty, and food and beverage, to maximise the value from their data.
"Becoming part of Amplifi will allow us to accelerate our global vision and provide our current and future customers with a more comprehensive set of services to address today's market needs," said Leigh, who will take up a position on the Amplifi board.
"We know Amplifi from the work we've undertaken in the US and we share a very similar business model. We are excited to join Amplfi as we both have a strong culture of innovation and delivering excellence to customers.
"This is the first acquisition in Amplifi's roll-up strategy, with it planning to acquire two or three more businesses. We will carry on as an autonomous business, but slowly the Amplifi brand will transition over time so we will effectively become the European branch of the company. This is an exciting time and I am looking forward to learning more and being part of Amplifi's merger and acquisition strategy."
Leigh used the Executive MBA Entrepreneurship Specialism to hone his start-up idea and has since become a regular guest on the entrepreneurship panel at WBS, while also giving advice to budding entrepreneurs at the school.
"The advice and support from WBS has been invaluable, especially from John Lyon, Deniz Ucbasaran and the Dean Andy Lockett," said Leigh. "I have continued to stay in touch with them and the school, working on research projects together and often joining the entrepreneurship panel that is held each month, where anyone can come along to gain advice and insight about their start-up idea.
"Comma was self-funded to start with, but we were profitable from week one and have continued to grow organically very quickly. It has been a lot of hard work, but extremely rewarding and something I am very proud of.
"I have found the thing people struggle with is taking that leap of faith to start out on your own. You have to be incredibly passionate about what you are going to do, because it is going to consume your life.
"There are going to be unknowns and risks, but as long as you keep working through them and keep an open mind you can overcome any hurdle. But you need that drive, especially in the very early days, where I was working evenings and weekends – being an entrepreneur is not a nine-to-five job.
"I would not underestimate how much work is involved, you can't do it on your own. I had three other founders, all friends, so we could divide and conquer.
"It has been an incredible five years and I am really looking forward to joining Amplifi and being part of the next stage of our journey, plus continuing to have WBS as part of it."