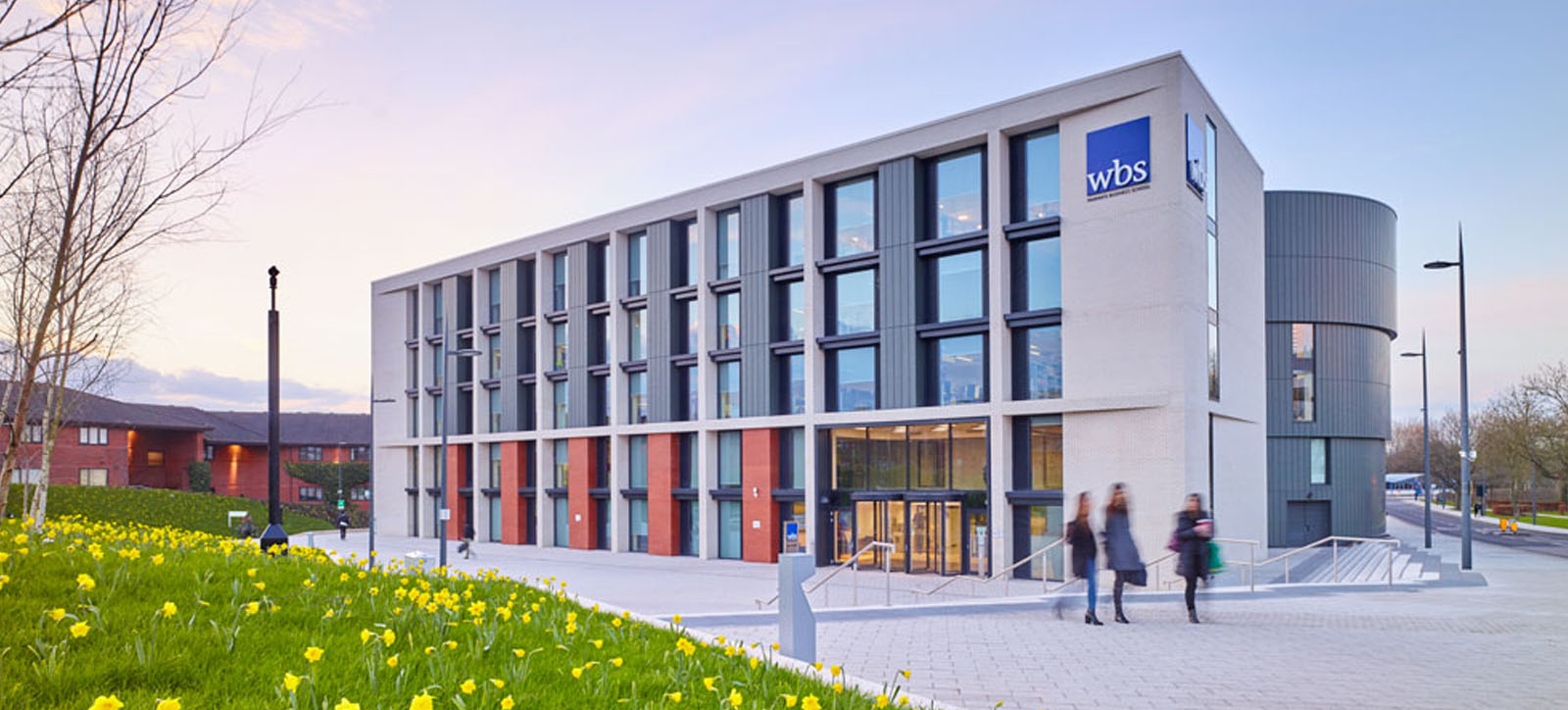 Students bring the community and cultures together with course projects
Cultural Talent Show sees more than 60 contestants take part
School children learn about Hindu Holi festival in winning project
Other projects produced a 'race night' and focused on homelessness
Warwick Business School Foundation Year students have been bringing cultures together in Coventry as part of its UK City of Culture 2021 preparations.
The Foundation Year helps ambitious students from under-represented groups gain access to higher education and as part of their Problem Solving in Organisations module - and before the University and the UK went into lockdown - they took on real-life challenges in their local city.
The projects are part of the Problem Solving in Organisations module by Mona Mensmann, Assistant Professor of Entrepreneurship, who said: "The project sees students come up with a relevant problem related to diversity in Coventry, develop a project idea to address this problem and pitch their idea to the rest of the class and their lecturers.
"The accompanying module lectures and seminars teach students about human decision-making, problem definition, creative problem-solving and design thinking. Students were supported in their project development by a panel of internal and external experts, who helped them reflect on and shape their project ideas.
"At the end of the term the five best project ideas were selected for implementation. In the following term, students learned about teamwork, leadership, conflict management and behavioural change and applied their knowledge by working on the selected projects in teams of five or six."
All the students presented how they had been taking on real-life challenges in their local communities to a panel of judges, with a prize of £1,000 shared between the two winning groups.
One of the winning groups, made up of Michael Hayward, Ameer Hamza, Gurindeep Kandola, Elliot Mehdi and Yousuf Ibrahim, organised a Cultural Talent Show for more than 60 contestants from different cultures in Coventry.
Group leader Michael said: "The show connected people who would not otherwise have had the opportunity. It was really eye-opening, we all experienced so much that we weren't aware of previously. I'd love to see more events like this across the University as it brings people together."
The other winning group, which included Hanna Amanuel, Charis Regalado, Ortenz Hakia, Jesse Annobi, Rian Durham and Muzzammil Garasia, worked with a primary school in Coventry to teach children about the Hindu Holi festival and cultures different to their own.
Group leader Hanna said: "Our project has allowed a platform to be created between children and adults enabling transparent discussions about different cultures and cultural experiences.
"The project has personally given me a lot of self-belief and made me realise where my strengths are, both as an individual and how to recognise those in a group."
Other groups focused on normalising talking about experiences with mental health, a local community 'race night', and raising awareness of homelessness in Coventry.
Following the Foundation Year projects the school is now looking to hold further cultural events as it looks to increase cultural awareness and integration of children.
Dr Mensmann added: "I believe that the project work helps students develop a deeper understanding of practical problem solving, which they can later apply in an organisational setting.
"Problem-solving involves a set of skills that cannot purely be taught theoretically, but have to be developed by taking action, failing and learning from your own mistakes."
The WBS Foundation Year helps ambitious students from under-represented groups gain access to higher education, and upon successful completion at the end of the year, guarantees entry to competitive undergraduate courses.
The Foundation Year gives students the opportunity to develop their knowledge about business, improve key academic skills and spend a year building their confidence to succeed in a university environment and on its succesful completion they can then join the BSc Management or BSc Accounting & Finance three-year degree course.
Within a supportive environment, the year is designed to help students realise their ambitions and unleash their full potential.
To find out more about the Foundation Year course, and for full eligibility criteria, email wbsugenquiries@wbs.ac.uk or phone +44 (0)24 7615 1111.