Students to cycle 20,000km to spread green message
16 June 2015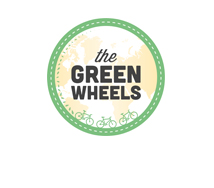 Three Warwick Business School students are cycling 20,000km around the world for a year to raise money for renewable energy projects in developing countries.
With a new deal on climate change due to be signed at the United Nations Climate Change Conference in Paris at the end of the year in an effort to reduce greenhouse gas emissions and keep global warming to 2C, undergraduates Roland Huyghues Despointes, Maxence Beguin and Louis Delahaye, from Paris, France, want to promote and support the use of renewable energy through microfinance.
"We are convinced that small projects using renewable energy can make a big difference in places like Africa and Asia," said Mr Huyghues Despointes. "In developing countries microfinance provides vital access to funds for entrepreneurs and small businesses that don't have access to banks.
"We think microfinance can play a vital role in promoting renewable energy in developing countries through the funding of things like solar-powered water pumps and giving power to places without electricity. It can help transform poor communities by providing them with relatively cheap electricity and so boost the local economy and its infrastructure.
"Cycling is the greenest form of transport so it seemed natural that we should bike to all these wonderful schemes around the world."
The team, called The Green Wheels, will cycle to renewable energy projects funded by microfinance around the world to find out how they are impacting on the local economy and community. They plan to produce a report assessing the impact of green energy on economic development that will share the best ideas and practice from the projects they visit.
The three 20-year-old BSc Management students will set off on July 25, visiting 32 countries on three continents and racking up 20,000km on their 365-day bike ride.
"Microfinancing energy projects are growing in South America, but it is very small in Africa, so we want to promote it," said Mr Huyghues Despointes. "Microfinance is really helping local communities as banks are not interested in these projects. We will visit Haiti, which has been using microfinance to fund solar power that is helping local communities affected by the recent earthquake cut 33 per cent off their energy bills.
"In Peru, a microfinance scheme is helping farmers use solar power to improve productivity and in Cambodia small solar lamps are helping communities without electricity, they are helping children do their homework at night, boosting education.
"These projects are helping poor communities to be self-sufficient and allowing them to grow."
The bikers, who have already raised €32,000 of the €50,000 they are aiming for, have been invited to talk about their project at the Positive Economy Forum in Russia on June 16.
"As well as finding out and supporting these fantastic projects we are looking forward to a big adventure," said Mr Huyghues Despointes. "We are passionate about green energy and see microfinance as a way of helping remote and poor communities around the world to develop. We believe these two things combined can really help to alleviate poverty."
To find out more about the project visit the Green Wheels website here or follow them on Facebook.