Studying an MBA the 'final piece of the jigsaw'
20 August 2015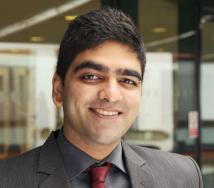 Shaurya Mehta, a full-time MBA student at Warwick Business School believes his course is the final piece of the jigsaw as he looks to take the jump to running his family business.
After studying his MSc Marketing & Strategy at WBS, Mr Mehta then went on to form his own company and gain work experience working for Deloitte. However, he wanted to develop himself further to take the next step.
Mr Mehta believes while books can easily be studied at home, what made the full-time MBA at Warwick stand out for him was the depth of knowledge he could absorb from some of the world's best professors and his excellent cohort.
He said: "Going forward I want to run my own business. But going from a small venture to taking charge of a 30-year-old family-owned business is a big leap.
"The MBA is the final piece of my life's jigsaw puzzle".
Watch a short interview with Shaurya below.