'Ferguson's a one-off', Sue Bridgewater on Reuters
10 May 2013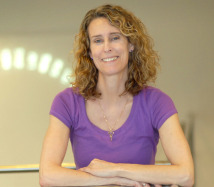 Sue Bridgewater has told Reuters how Sir Alex Ferguson is a 'Galactico' in terms of management after he announced he will retire as manager of Manchester United this week.
Ferguson will step down as manager of Manchester United at the end of the Premier League season after nearly 27 years in charge and winning 38 trophies to become a director and ambassador at the club.
Dr Bridgewater is director of the certificate course for football managers at Warwick Business School, whose graduates include former Wales manager Mark Hughes and England Under-21 boss Stuart Pearce.
And she believes Ferguson has been a charismatic leader and visionary for Manchester United, the like of which are rarely seen.
"Charismatic, visionary leaders play an important part in organisations," said Dr Bridgewater, who also teaches blue-chip firms like HSBC, Prudential, KPMG and Chrysallis. "There is no doubt at all that Sir Alex Ferguson has embedded a culture and a way of working at Manchester United.
"Since Sir Alex Ferguson was appointed in 1986, 1,133 football managers have come and gone. He is one of the true 'Galacticos' of football management and I am not sure, given that the average tenure of football managers now stands at about one and a half years, whether we will ever see his like again."
Dr Bridgewater studied Ferguson's management style in her book Football Management and found his passion and resilience stand out.
"Managers like Sir Alex Ferguson have absolute passion bordering on the obsession about what they do," said Dr Bridgewater. "They will tell you how much they hate losing, and that passion remains for every game, over however many seasons. No one would continue in football management for as long as Sir Bobby Robson or Sir Alex Ferguson if they didn't love what they do.
"It doesn't always go right, so they have to be resilient. When Manchester United won the treble in 1999, but 'only' won the Premier League the following year, fans participating in some research which I was doing at the time ranked themselves as having achieved 'slightly below expectations'.
"To meet the demands of fans, for whom often success is followed by expectations of even greater success, is not easy. Sir Alex Ferguson and Manchester United have always appeared to come back from disappointments stronger than ever, so after losing out to Manchester City narrowly right at the end of the final game of last season, they have been clear cut winners this season.
"Charismatic leaders like Sir Alex Ferguson do all have certain attributes in common: the ability to manage talent; manage upwards as well as downwards and have both passion and resilience.
"Sir Alex Ferguson has all of these attributes in abundance. I am not sure that we will see his level of success, achieved so consistently over such a long period, again."
According to Dr Bridgewater one of Ferguson's biggest skills in his successful reign has been his man-management, getting the best out of a whole range of personalities.
"One of his key attributes is his ability to identify and manage talent," said Dr Bridgewater.
"This has been seen both in key signings such as Eric Cantona, Peter Schmeichel and Roy Keane and in his sometimes choosing to release players at the top of the game when others might have been surprised.
"This was the case with Paul Ince, Mark Hughes, David Beckham, and Cristiano Ronaldo. Having done this and reinvested the money from selling these players at their peak into excellent new talent has kept his teams continually refreshed.
"Getting consistently excellent performance from a group of talented individuals is not easy in either football or business, but Sir Alex Ferguson has done this.
"In addition to these, I would add that Sir Alex Ferguson is a strong supporter of the League Managers Association and a great source of support to all of the younger managers I know who may ring him for advice from time to time.
"He supports and encourages his senior players and coaches to do their UEFA coaching badges and the football managers' course which the University of Warwick runs for the PFA and League Managers Association and indeed a number of his senior players have begun their own ascent into coaching and management on the coaching staff at Manchester United
"This model, or apprentice to the master - which used to be the norm in many clubs - has become less common over the time that he has been in charge, with a majority of players now leaving the club that they were playing at to take a first coaching or managing job elsewhere. I cannot think of any other club where this pattern still happens to the same extent that it does at Manchester United."
See this article featured in the Metro and on Reuters TV.
Dr Sue Bridgewater teaches marketing on the Warwick MBA by distance learning and the Warwick Executive MBA. She also teaches Global Branding and Service Science: Innovation, Strategy and Marketing on MSc Business and MSc Marketing & Strategy, where she also oversees Advanced Marketing Management. Dr Bridgewater teaches Marketing Analysis and International Marketing on the undergraduate programme.