Take Note – Samsung show how not to do a recall
20 October 2016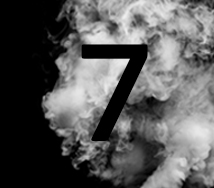 Samsung phone fire reveals firm's lack of traceability and agility
Lack of proactive recall process left Samsung in trouble
Processes were rushed to beat new iPhone to market
Korean electronics giant suffered from 'sunk-cost fallacy'
Mark Johnson, Associate Professor of Operations Management, says Samsung's recall of the Galaxy Note 7 phone is a case study in how not to do a recall.
The South Korean electronics giant decided to scrap production of the exploding phone after a recall failed to clear up the problem of the battery overheating and catching fire.
Samsung has told investors the debacle is likely to cost the company in the region of £4.4 billion, while it will also have to deal with the damage to its reputation and the ensuing marketing and PR cost of trying to rebuild it.
Dr Johnson, who teaches Operations Strategy on the Distance Learning MBA and Supply Chain Management on the Executive MBA, said: "The actual recall itself was a case study in how not to do a recall.
"Recalls are a fact of modern business. As products and processes become more complex then the likelihood of them occurring increases.
"We can't get everything right all the time. When a recall occurs, a business needs to be proactive about it – show shareholders that you care about customers and ensure that business processes are in place to be able to identify affected products quickly and with minimum hazard to the customer."
After 35 cases of the Note 7 catching fire Samsung initially recalled 2.5 million of the handsets sold around the world, replacing them with new devices.
But the replacements were found to be faulty as well and so it has stopped production, while offering owners a new phone or a refund. In the US it is encouraging owners to switch to its Galaxy S7, offering $100 to stay with Samsung or $25 to buy another make.
"Samsung was so hell bent in getting to market before Apple's iPhone 7 that it put time-to-market ahead of safety," said Dr Johnson. "Phones are complex things and the launch of new products is fraught with difficulties and delays. Samsung potentially rushed a number of critical stages, probably testing, in order to get to market quickly.
"If it had taken a little bit more time to get it to market it may not have had the scale of sales, but now it is stuck with a massive recall cost and reputational damage."
Samsung even set up stalls at airports to let owners swap the Note 7 or get a refund as many airlines have banned the device after a domestic flight in the US was evacuated because the phone started emitting smoke in the cabin.
"The recall indicates that Samsung is not as agile as some of its competitors and process-rigidity can mean a loss of flexibility," said Dr Johnson.
"It is not a super-responsive operation and when it falls behind on a project it can't make up time. You have to recognise that when something is late there will be trade-offs between time and safety. Are you, as a business leader, so confident that your processes and products are robust enough that they will withstand shortcuts in processes, including product design?
"The process of recall also indicates that Samsung has very little traceability or integration through the end-to-end supply chain.
"It was asking customers to identify affected phones in the first round of recalls by examining the colour of the battery signal on the screen.
"In the 21st century many companies can trace where items are through linking information processes with distributors and vendors."
Dr Johnson, who researches recalls, has found evidence that the better a recall is handled the less the firm's share price drops and in some cases it can see it rise.
"Firms that have a proactive recall strategy tend to cope well with a recall," said Dr Johnson. "In Samsung's case, the recall was very passive. It was only when the second batch of phones began to fail that it really started to show that there were more serious issues at play. Shareholders rightly get twitchy when firms are seen not to care about customers.
"You need to be totally transparent, hyper-responsive, whiter than white and show you care about the consumer above all else.
"It seems Samsung were affected by the 'sunk-cost fallacy' - we have committed so much time, money and energy to this that we have to see it through to the end.
"The reality is that everything was rushed, even the first attempt of a recall when Samsung didn't get to the root of the problem."
But Dr Johnson believes Samsung, who in the final quarter of 2015 led the global smartphone market with 81.3 million sales ahead of Apple's 74.8 million according to research firm Strategy Analytics, can come back from this serious blow.
"A lot of research shows that consumer confidence bounces back in 12 months," said Dr Johnson. "Samsung Group is fortunate to have a relatively diverse portfolio of products, so consumers will build trust again in these other products and services."
Mark Johnson teaches Operations Strategy on the Distance Learning MBA and the Full-time MBA, Operations Management, Operations Strategy, Service Management: Transforming Service Organisations, and Supply Chain Management on the Executive MBA, and Executive MBA (London), He also teaches Foundations of Business and Supply Chain Management on the Undergraduate programme.