MBA teams from across the world fight it out for £4,000
04 April 2014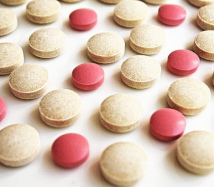 Judges have picked the 12 teams that will compete to win £4,000 in the 2014 WBS International Healthcare Case Competition sponsored by GE Healthcare.
An expert panel sifted through the applications for Warwick Business School's competition, which has also seen technology giant IBM become a co-sponsor and they will be kick-starting the event on Friday April 25.
Like last year the competition focuses on the healthcare industry, which offered the highest number of future positions for MBAs in 2011 according to the Graduate Management Admission Council (GMAC).
"New technology has the potential to reform the quality, access and affordability of global healthcare," said Marc Barlow of GE Healthcare a subsidiary of US conglomerate General Electric. "This is a very exciting competition, bringing together some of the best minds to help solve some of the biggest challenges in the industry.
"Many of the most disruptive and powerful industry advances come from other industries, so we are excited to hear the many different suggestions and approaches from the business schools involved in the 2014 competition."
Warwick MBA student and competition organiser Corinne Montefort said: "The healthcare industry is facing some unique and challenging issues, from patient compliance, epidemics and pharmaceutical ethics to the consequences of an aging First World population, growing income gaps and the increasing prosperity of citizens of developing nations.
"This case competition will allow teams to examine some of these challenges and we are looking forward to some fresh and exciting solutions. At the same time students will be able to meet industry experts and look at the opportunities available in the healthcare sector."
Warwick MBA student Shruti Royyuru, 25, of Hyderabad, India, who is also one of the competition organisers, said: "The teams of four are not just made up of MBA students, but include people from other departments at their university, like science, engineering or medicine. We are looking forward to the multi-disciplinary perspective that the teams will have when they see the case.
"We are really pleased with the sponsors and response we received. We want to leave a legacy that the school can build on so the competition will grow each year."
The 12 teams selected are:
Aston Business School
Cranfield School of Management
ESADE
HEC Paris
IE Business School
Lancaster University Management School
Manchester Business School
Mannheim Business School
SDA Bocconi School of Management
University of Nottingham
University of Oxford
Warwick Business School
The competition, in its second year after Lancaster University won the inaugural invitation-only event, is open to university-based schools across Europe and will take place at Warwick Business School on April 26. The competition has been written by expert case writers Stocker Partnership Ltd.