Teams prepare for Nudgeathon at The Shard
11 September 2015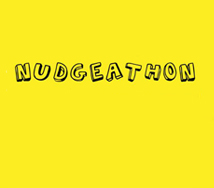 WBS London set for the school's second Nudgeathon
Nudge Unit and #ogilvychange experts join teams
Behavioural Science Dragon's Den style competition
Teams will tackle a health related problem
Eight teams made up of students from 19 countries will take part in the second Nudgeathon over two days at WBS London at The Shard.
On Monday and Tuesday more than 40 students from around the world will compete in eight teams to solve a problem using behavioural insights - popularly known as 'nudges'.
Using theories from behavioural science, nudges have been used to solve a range of issues from persuading more people to pay their taxes on time to helping households have their lofts insulated.
Based on the idea of Hackathons, which brings programmers together to solve a computing issue, the Nudgeathon will charge teams to tackle a societal problem by helping people change their behaviour.
This year's problem has been developed in collaboration with the Behavioural Insights Team - sometimes known as the 'Nudge Unit' - which was set up by the UK government - and will be centred around healthcare. (Watch a video of last year's inaugural Nudgeathon below)
Nick Chater, Professor of Behavioural Science and part of the Behavioural Science Group at WBS, said: "The main objective of the Nudgeathon is to develop an implementable solution to an important issue that effects society, in this case it will be in healthcare.
"Our first Nudgeathon was a great success, and we are looking forward to seeing what these bright and creative students from all sorts of backgrounds and disciplines come up with. Insights from Behavioural Science are being applied more and more both in the public and business arenas, so this is a real chance for people to get inspired and learn more about the science."
Last year's inaugural saw teams have to tackle the problem of under saving. It was won by an app that persuades people to save money for a 'rainy day' by giving them a 'shiny day' prize.
Nudging experts
The Nudgeathon is being supported by The Behavioural Insights Team and #ogilvychange, the behavioural science practice of Ogilvy & Mather, one of the largest marketing communications companies in the world, who will be supplying a team of their own to take part, though it won't be part of the competition.
Rory Sutherland, Ogilvy & Mather UK Vice-Chairman, said: "We are delighted to be contributing to this and wholeheartedly support the approach. If you want to create the most social value in the shortest time at the lowest cost, there is nothing to beat the invention of a really good nudge."
The first prize is £500 and the teams of four to six will be given three workshops ahead of the competition on creativity, behavioural science and design. Executives from The Behavioural Insights Team will be on the judging panel.
Umar Taj, a WBS PhD student and the main coordinator for the Nudgeathon event, added: "The Nudgeathon provides students with a great opportunity to apply their knowledge and skills to solve a real life behavioural problem.
"This event will bring together students from across the world and a wide range of disciplines to really encourage teamwork and togetherness to achieve something that may have a genuine impact on people's lives."
Find out more about the event at the Nudgeathon website.
And you can follow our live reporting of the Nudgeathon on our live blog and follow #Nudgeathon on Twitter.