Telefonica raises the stakes as telecom battle hots up
23 July 2013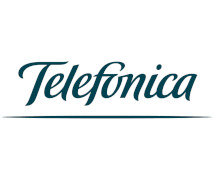 Telefonica's 8.1 billion Euros (£7 billion) purchase of KPN's E-Plus is a sign of intensifying competition in Germany, says Assistant Professor Ronald Klingebiel.
The deal will see Dutch telecoms group KPN's E-Plus unit merged into Telefónica's German business, Telefónica Deutschland, with the Spanish group taking a 65 per cent stake in the new entity. KPN will have a 17.6 per cent stake, while the remainder will be a free float.
It will create the biggest mobile operator in Germany by subscribers with a 38 per cent share ahead of Vodafone and T-Mobile, the two remaining mobile networks.
Dr Klingebiel, who has researched and consulted the telecoms industry for more than a decade, said: "Regulators will no doubt take a keen interest in the merger. The German authorities, as well as the EU, dislike reductions of within-market competition.
"The EU, however, has emphasized its intention to foster a pan-European telecom market, which will eventually see a reduced set of regional carriers. It has also made conciliatory gestures towards telecom operators, which may make it easier for them to monetise networks.
"It is promoting shared network entities, it is considering whether to allow a reduction of competitors in Ireland, and it is drafting a law that would water down the principle of network neutrality and allow firms to charge for varying levels of service. If the EU decided on the deal within that spirit, it might just have a chance without incurring too many concessions."
The sale of E-Plus follows hot on the heels of Vodafone buying Kabel Deutschland, the German cable company, for 7.7 billion Euros (£6.6 billion) as the German market hots up.
"European telecom companies' face increasing margin pressures," said Dr Klingebiel, who is Assistant Professor of Strategy at Warwick Business School. "These days, this is most evident in Germany.
"While Vodafone aims to drive the top line with an extended multi-play offering, for which its planned takeover of Kabel Deutschland is to provide the network capacity, Telefonica eyes the bottom line, engineering a tie-up between its German subsidiary brand O2 and KPN's E-Plus to drive economies of scale and leverage the costs of maintaining and upgrading network infrastructure."
Dr Klingebiel added: "Telefonica and KPN have been talking for years. Potential deal scenarios ranged from network sharing agreements to a full-scale merger.
"Bringing together two national incumbents isn't easy, and Telefonica's debt levels hobbled its most ambitious plans, but it has since announced subsidiary sales in a clutch of Latin American countries as well as Ireland, which reduces its debt somewhat. Most of the E-Plus deal will be financed through a rights issue.
"The deal apparently has the blessing of Carlos Slim, holder of a 30 per cent KPN stake and owner of America Movil, a competitor to Telefonica in Latin America. Although the sale might strengthen Telefonica's position, Mr Slim is likely to be happy to get a good price for E-Plus, which as a smaller competitor was struggling and has a limited stand-alone future due to insufficient LTE spectrum licences.
"Being part of the largest German operator provides advantages through economies of scale and network leverage. However, it is yet unclear how the newly enlarged Telefonica Deutschland would compete effectively in a converged multi-play world. Telefonica Deutschland recently announced a deal to use Deutsche Telekom's network, to deliver fixed-line products and to route more mobile traffic. But its position is more vulnerable in this respect than Vodafone's, if the Kabel Deutschland deal goes through.
"KPN's sale of E-Plus is driven by its short-term concern to raise cash, to sustain the cost of network upgrades. Its home market has seen increasingly aggressive competition. In the long-term, more drastic measures might be required. For example, there is talk that Mr Slim might one day use his stakes to force a merger between KPN and Telekom Austria, which would position the combined company for a future pan-European market scenario."
See this article featured at Bloomberg and World Finance.
Dr Ronald Klingebiel teaches Strategic Thinking: Strategic Evaluation and Analysis on the Warwick MBA by full-time study and Advanced Strategic Management on the MSc Marketing & Strategy.