The Economist ranks MSc Management best in the UK
27 June 2019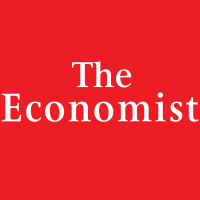 MSc Management course ranked ninth in the world by The Economist
WBS one of just five UK business schools to make the ranking
Course highly rated for career opportunities for graduates
Students also benefit from one-to-one career guidance
Warwick Business School has been ranked number one in the UK by The Economist for its Masters in Management course.
The Economist ranked WBS ninth in the world and eighth in Europe in its biennial ranking of the top global MSc Management programmes.
The school is one of just five UK higher education establishments to feature in the The Economist Which MBA? 2019 Masters in Management Ranking.
Andy Lockett, WBS Dean and Professor of Strategy & Entrepreneurship, said: "This is a tremendous result for the staff who work so hard to give our students a world-class education on our MSc Management course.
"It also reflects on the quality of our students who join with our faculty to produce a truly culturally rich and global experience, with their hard work paying off in the fantastic jobs they move into.
"The school has invested heavily in making our students' time on the course truly transformational and it is pleasing to see this reflected in The Economist's ranking."
The Economist's four main ranking criteria saw WBS highly rated for 'open career opportunities' with MSc Management graduates regularly moving into positions at the likes of KPMG, PwC, Google, IBM, Heineken, Accenture, EY and Johnson & Johnson.
The other main criteria saw WBS ranked highly for 'personal development/education experience', salary after graduating and for 'potential to network'.
An MSc Management combines all-round business knowledge with developing the teamworking, presentation skills and leadership ability students will need in their career.
The course includes guest speakers from industry, site visits to companies and optional study weeks abroad in locations such as Rome, Brussels, Madrid and Cape Town. Students also have access to one-to-one career guidance appointments, CV reviews and tailored mock interviews.
Course Director and Professor of Practice David Elmes said: "To be the top course in the UK is a fantastic achievement and testament to how we continue to redesign the course and listen to feedback from our students.
"The course's reputation goes from strength to strength among students and employers.
"It shows the path an ambitious graduate can take to become a successful manager in the world of business. We immerse our students in what it means to lead and manage a business as a whole in today's highly competitive global markets."
For the full The Economist Which MBA? 2019 Masters in Management Ranking click here.