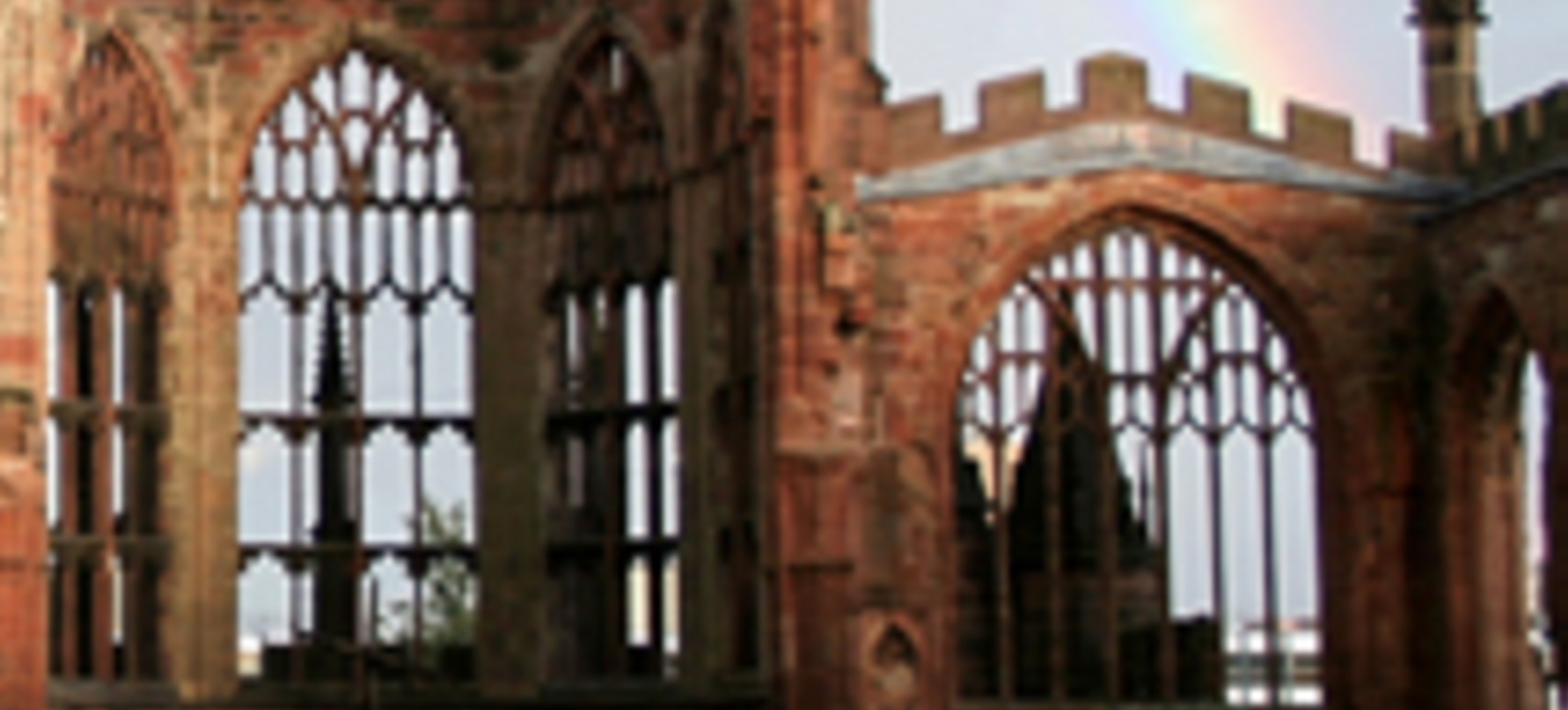 An exhibition at Warwick Business School highlighted some of the most scenic areas of Coventry according to the city's residents.
The display was part of research from Chanuki Seresinhe, Tobias Preis and Suzy Moat, of Warwick Business School's Data Science Lab, who used crowdsourced data from an online game, ScenicOrNot, and data from the 2011 Census to find people who live in a more scenic area report their health to be better.
"Our research connected better health to living in areas of scenic beauty," said Ms Seresinhe, a PhD student in the Data Science Lab.
"Coventry offers a lot of 'hidden gems' such as Allesley Park when it comes to scenery. It is important to note, however, that our research shows scenicness does not simply mean living somewhere 'green' - urban areas deemed scenic also reflected reports of better health."
View the full list of the eight most scenic scenes in Coventry identified by Coventry residents including Coventry Cathedral and War Memorial Park below:
1. Allesley Park Walled Garden
Allesley Park Walled Garden was constructed during the reign of George III and has been partly recreated by a team of volunteers. It now hosts monthly food markets making it scenic and healthy in a literal sense too!
2. Coundon Wedge
The Coundon Wedge is a scenic area located on the north-western outskirts of Coventry. It is a popular place for walks, giving access to Coventry's Green Belt and retaining a rural charm in spite of nearby urban development.
3. Drapers Bar terrace
Although Drapers is a bar and not necessarily something you would immediately associate with scenicness, it does provide a nice view of the Coventry Cathedral ruins.
4. Coventry Canal Basin
Coventry canal is another popular scenic area of Coventry and the Coventry Canal Basin offers a good starting point to explore the area.
5. Medieval Spon End
Spon End is one of the oldest areas in Coventry and offers visitors a trip down memory lane with its medieval buildings blended with modern day shops and amenities.
6. War Memorial Park
A large park covering around 49 hectares, the War Memorial Park in Coventry was opened in 1921. It is so-called as it acts as a memorial to the many locals who died in the First World War.
7. Primrose Hill Park
Primrose Hill Park is a small park created on the site of a medieval quarry.
8. Coventry Cathedral
Coventry Cathedral offers a lot of eye-catching views. The old cathedral destroyed by bombing in the Blitz of 1940 is a sight upon itself.
The interactive exhibition had its grand opening on June 14 with support from the University of Warwick's Public Engagement Fund.
The Warwick Business School's Data Science Lab collaborated with Tisk Media to create an installation for visitors to explore crowdsourced data for areas of England and Wales on a large interactive map.
Using the map, visitors then experienced audio representations of 'scenicness', health, crime, income and pollution measurements as they move around.
Read the full article on the research here.
Follow Chanuki Seresinhe on Twitter @thoughtsymmetry
For more articles like this download Core magazine here.