The entrepreneur behind India's Premier Futsal League
20 April 2017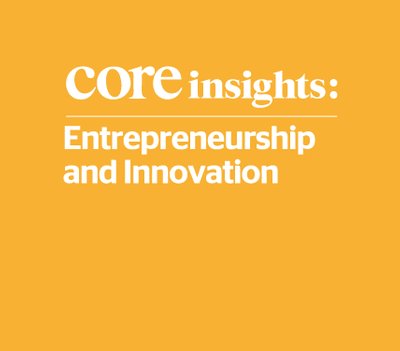 Graduate works with football stars to set up a new sports league
Indian Premier Futsal League is backed by stars Figo, Giggs and Ronaldinho
It is Abhinandan's third business after doing an MSc Management course
At 26 he wants the league to be as big as cricket's IPL
There aren't many 26 year-olds who can pull up the contact details of football legends Ryan Giggs, Luis Figo, Paul Scholes and Ronaldinho on their phone.
But Abhinandan Balasubramanian is not your average 26 year-old. Having already founded two businesses and been named in Forbes' annual 30 Under 30 list in India and Asia, Abhinandan is now introducing Futsal - indoor five-a-side football using a softer foam-filled ball and rolling substitutes - to India with the aim of making the sport as big as cricket's Indian Premier League, which, according to corporate finance advisor Duff & Phelps, is worth $4.16 billion.
"I do these things because I love the challenge," says Abhinandan, who, having earned a degree in computer science in India graduated from WBS with an MSc Management in 2014, a course that included three months of research about Manchester United, with a lot of direct interactions with the club.
Initially Abhinandan moved into finance, working for Liquity in the City for two years, and it was while working with the high-profile founders that he was inspired to try setting up a business himself.
"It was a steep learning curve," says Abhinandan. "Within six months at Liquity I was managing a team of eight people. Nobody saw me as a young kid, but rather somebody capable and responsible enough to lead them.
"That is when I learned the most and it was a really important step in becoming an entrepreneur. When I knew I could manage teams of people I realised I could become a leader of a company.
"Plus, I saw at first-hand highly successful people risking everything in their 50s to create a start-up, and that completely inspired me to become an entrepreneur."
His first enterprise was ChefHost, set up initially with WBS class-mate Yy Yau. It was a platform that allowed people to hire top chefs to cook in their homes.
"It took a lot of convincing to get the chefs on the platform and to build their own profiles, but once the bookings came in they loved the experience of going to people's homes to cook," says Abhinandan.
How were start-ups ChefHost and Altflo created?
"In mid-2015 we sold it to a hospitality and concierge company as we moved it from B2C to a B2B model, so companies would offer this service free to their employees to keep their top talent.
"We had saturated our vision in the company and they could use it with their other services, after 18 months we were quite happy with the exit deal."
Abhinandan then moved into Fintech, setting up cloud-based platform Altflo for portfolio and investment management, providing investment funds a dashboard to administer, monitor and manage their investments.
"I knew some of the gaps in the market from my time at Liquity, and I knew many funds were relying on outdated systems," says Abhinandan.
"I had to bring in a team of eight people including three other co-founders. I don't do any of the coding or tech, I am the hustler with the ideas, pitching and getting clients.
"It has been profitable from day one, and we have some of the biggest funds in the world on it. We are expanding into Europe, Asia and the Middle East."
It was while working on Altflo and meeting potential investors that Abhinandan was introduced to former Real Madrid star Figo and had the idea to bring the big football names to India.
How Luis Figo was persuaded to be President of the Indian Futsal Premier League
"The first time I met him I was way so nervous I can't remember what I said," says Abhinandan. "I mean here I was doing a deal with Luis Figo, who I used to play on FIFA!
"But I built a good relationship with him. I thought about setting up exhibition matches in India, but they are not great to watch, so I went for Futsal instead.
"The first time I watched Futsal I became a big fan, so in three months we came up with a business plan. When I told Luis he was very excited so we asked him to be President and that opened doors; he introduced me to all the big stars - Giggs, Scholes, Ronaldinho and Ronaldo."
Abhinandan also brought in Indian cricket star Virat Kohli as co-owner and brand ambassador of the league.
Giggs' Mumbai 5s won the inaugural six-team league and with crowds of up to 8,000 watching the games plus 65 million TV viewers across 40 countries, including the UK, Abhinandan believes there is a burgeoning, and as yet untapped, global market for Futsal.
"I think we can be as big as the IPL," says Abhinandan. "Futsal, potentially, has a more global appeal than cricket. Scholesy was telling me he had more media and sponsor obligations with us than in the 20 years he was at United.
"And as well as the big names we had 36 players from the Futsal World Cup playing in the league. We are looking to expand the number of teams for the second season and we will be looking to grow our TV audience.
"We split the games into four quarters of 10 minutes to make it more viewer and advertising friendly. That has worked really well and I am excited about how big we can grow this."
It may be early days for the sport, but judging by Abhinandan's success in business don't bet against him reaching his target and seeing Premier Futsal overtaking the IPL as India's biggest sporting event.
For more articles like this download Core magazine here.