The WBSS can help you create long lasting networks
16 August 2016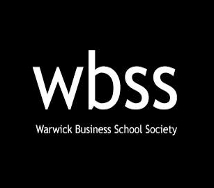 Warwick Business School Society biggest of its kind at Warwick
WBSS is also one of the oldest societies at the university
Plenty of members only events planned for new academic year and beyond
Members can also benefit from insights into many industries
The Warwick Business School Society is the largest independent student run society at The University of Warwick.
With such huge support what can students eager to join expect from their membership?
Pierre-Alexis Copé was elected as President of the WBSS in February and believes membership is a gateway to a whole plethora of benefits for students.
"Becoming a member of WBSS gives you access to prestigious social events, competitive corporate events, as well as insights into the world of banking, consultancy, and many other industries," said Pierre.
"Then there's insight into how start-ups work, we hope to be launching our exciting mentorship programme and there will be plenty of opportunities for meet-and-greet to create a long lasting network.
"Our events will be exclusive to members, so it is well worth looking into membership."
The society has big plans for the year ahead according to Pierre. One of the biggest events this year will be the Warwick Congress Forum in association with European Law Society and PPE Society.
It promises to be a huge event and students will be able to find out more through the society and Warwick Congress Team.
World-class speakers will be in attendance covering multiple academic fields and topics of global importance.
Another big addition to the society this year will be the launch of a new mentorship programme – something Pierre believes will expand the 'family feeling' of the society.
PA added: "We want the society to be like a big sibling for our members. The Exec team has always been tight, but we want to let all our members embrace that family feeling."
Other planned events include a Society ball in London. An invite has been extended to four other business school societies giving the opportunity to build strong links across Europe
There will also be start-up panel event, envisioned to occur before the end of term one with start-ups from different industries attending for members to chat with.
The WBSS has members from all parts of University and not just the Business School, but Pierre is keen to emphasise the history of the society.
Pierre said: "The WBSS is one of the oldest societies at Warwick, created in 1997 and starting small with just three executives. Now there are no less than 30 executives and we have the biggest member base on campus.
"I'm proud of this history, and we hope new students look to what WBSS has become and think how they can develop it going forward too."
Visit the WBSS website to find out more and to join.