The world of advertising, taxi drivers, and alka seltzer
01 April 2013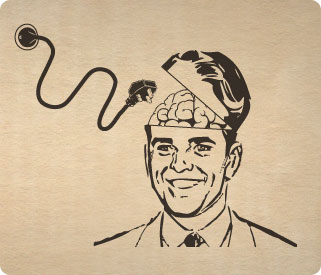 Are advertisers controlling you?
Professor Nick Chater spoke to Rory Sutherland, Vice Chairman of the Ogilvy Group UK, in this week's BBC Radio Four's The Human Zoo to find out.
Plink Plink Fizz - why did Alka Seltzer use that tag line? Would a firmer spring on an accelerator calm speeding levels? And how can silk purses help reduce taxi drivers' fuel consumption?
Listen again to The Human Zoo by clicking here.
Professor Chater is head of the Behavioural Science Group at Warwick Business School where Behavioural Science is woven through the Warwick MBA by full time study, and is a specialism in the MSc Business (Behavioural Science). WBS also offers an MSc in Finance with Behavioural Science.
Take part in online experiments for The Human Zoo here. This week's word association game is part of a piece of academic research and will be discussed in the Human Zoo on 9 April.