True leadership needed to avert disastrous US default
07 October 2013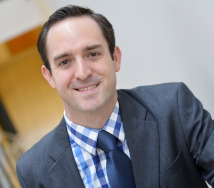 As the clock ticks on the US political stalemate Assistant Professor David Peterson told the BBC that the country's politicians have to show true leadership if they are to pull the world away from economic disaster.
The impasse over a new budget between the Republicans and Democrats has led to a partial shutdown of Government services, which has already seen companies put thousands of employees on unpaid leave, and could now see the US default on the estimated $17.5 trillion it owes if the two parties do not agree to raise the country's debt ceiling by October 17.
Global market research firm IHS estimates the shutdown is costing the US at least $300 million a day in lost economic output, with investment bank Goldman Sachs saying it could shave as much as 0.2 per cent from GDP each week if the shutdown continues.
Dr Peterson, who researches leadership as part of Warwick Business School's Entrepreneurship and Innovation Group, says the lack of movement in the political parties' position is a sign of poor negotiating and leadership.
"These are two warring factions," said Dr Peterson on BBC World Service's Business Daily. "We talk about casualties of war, but there is a psychological toll as well. What we are seeing here is the difference between 'position bargaining' and 'principled negotiation'. 'Position bargaining' is the whole idea of basically saying 'I'm right and you're wrong'. When we attack like this and when we don't acknowledge people who are right we put them in a corner and it is very difficult to get out of.
"This method is getting more and more pervasive. One really good indicator is that you never hear somebody say 'I am wrong', or 'I am sorry' and you never hear them say 'you are right about this', or at least say 'I heard what you said and I acknowledge it even if I don't agree' - you never hear that."
In a report, the US Treasury said missing the deadline would have a huge impact on the world economy and warned: "A default would be unprecedented and has the potential to be catastrophic."
But Dr Peterson said bringing in mediators to help the Republicans and Democrats reach a solution would be no good as it needed the principal players to change and show proper leadership.
"You can bring in somebody else to solve a problem and they may be able to put a band aid on it," said Dr Peterson, who is American and earned his MSc and PhD in Industrial/Organisational Psychology from the University of Oklahoma. "But you need to go below the surface; you can't put a band aid on a broken bone. People in Washington have to change. If somebody can come in and help them change the way they view the political system and view their roles, then perhaps that would work, but really the change has to come from the people there.
"We have people here who are supposed to be leaders, yet they are beholden to public opinion rather than leading public opinion. They listen to focus groups, public surveys and polls to form their policies, because they want to give what the public wants, but what we need from them is proper leadership. We want them to form opinions and stand up for what they believe in. We need them to show some leadership.
"We need them to be genuine. If we are really honest with ourselves then we wouldn't say that 'everything you say is wrong', but to do that you have to listen. Too often when we are listening with our ears, our mind is focusing on our response; we don't have any time to process what the other person is saying."
To hear Dr David Peterson on BBC World Service's Business Daily click here.
Dr David Peterson teaches Innovation and Creativity in Organisations on the Warwick MBA by distance learning, Warwick Executive MBA and Warwick MBA by full-time study.