Twitter can bounce back after missing expectations
01 May 2015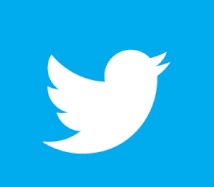 Sotirios Paroutis suggests Twitter still has room for optimism in spite of its latest revenue figures failing to meet analysts' expectations.
Twitter saw shares fall sharply after it posted results showing revenue had risen 74 per cent to $436 million, but had missed analysts' expectations of $456.2 million. It led some investors to call for Twitter CEO Dick Costolo to step down as the social media giant struggles to deliver sustainable growth and sales.
But Dr Paroutis, Associate Professor of Strategic Management, believes it would be unwise of the social networking site to remove Costolo.
He said: "There are doubts, but I do not think Dick Costolo's job is on the line – not yet. The results are disappointing but there are some positives, for example the MAU (monthly active users) numbers improved compared to expectations.
"New services, acquisitions and partnerships can take time to deliver results, and while they might keep users happy, the question is: are investors willing to give Twitter the time?
"Twitter's management will be under pressure to deliver better results in the next two quarters – and possibly consider takeover scenarios – otherwise a change at the top will be something investors will be more vocal about."
Twitter has now lowered its full-year 2015 expectations, but despite this lower than expected performance, adjusted EBITDA increased to $104 million, above the previous forecast range of $89 million to $94 million, which represents an adjusted EBITDA margin of 24 per cent.
However, as Twitter enters maturity Dr Paroutis believes its strategy to broaden its appeal to advertisers and convince investors its business model can deliver long-term value to shareholders will come to the fore.
Dr Paroutis added: "Twitter's strategy focuses on three priorities: strengthening the core, reducing barriers to consumption and delivering new apps and services.
"This is a good mix of priorities: focussing on preserving Twitter's core values and at the same time keeping the service fresh through innovative offerings. Advances across three areas have helped Twitter deliver growth in its revenues and user-base: mobile, international, and ad engagements.
"Twitter is well positioned to make the most of the growth in mobile users, as they have traditionally focussed on their mobile experience."
In terms of mobile, Twitter's number of MAUs has actually risen by 18 per cent year-over-year to 302 million, compared to 288 million in the previous quarter.
Mobile users account for approximately 80 per cent of Twitter's total MAUs and international users (non-US) are about 78 per cent of these. From the 14 million new users compared to the previous quarter, 11 million were international users.
Twitter has also brought in a wave of new features as it looks to continue to keep its offering relevant.
"The new features that Twitter has introduced (instant timelines, logged-out homepages, private messaging and video sharing) have helped them freshen up the overall experience they deliver – and be relevant, particularly in new markets," said Dr Paroutis.
"Twitter's CEO said Periscope, it's new live-streaming video app, allows users to transport into interesting people's lives and that it nicely fits into Twitter's strategy: to give users the power to create and share ideas instantly, and without barriers. Twitter has invested heavily in tools allowing its mobile users to create and share media."
Dr Paroutis believes advertisers in particular are finally coming to grips with the tools Twitter has to offer.
He said: "Advertisers are now learning how best to utilise more effectively Twitter's toolkit to attract relevant audiences. And this is an area where Twitter has scope for further growth as their advertisers' penetration is much lower than that of Facebook and Google."
A new challenge for Twitter, however, is its partnerships with other platforms. Making them work could help it become an even more valuable proposition for advertisers suggests Dr Paroutis.
"They have entered recent partnerships with Flipboard, Yahoo! Japan, and Google – the latest meaning tweets will be integrated in Google search results. The more tweets come up in results across search platforms, the more Twitter's relevance will increase, both for users and advertisers," added Dr Paroutis.
"The partnership with Google could allow both firms to explore a potential takeover deal. And as Twitter's business model keeps producing new, engaged users, and new innovations, the more it will be attractive for advertisers, investors and other firms."
Dr Paroutis is Assistant Dean of the full-time MBA and he teaches Developing Consulting Expertise on the suite of MSc Business courses. He also teaches Strategy in Practice on the MSc Marketing & Strategy.