UK mid-market firms close gap on German Mittelstand
28 June 2013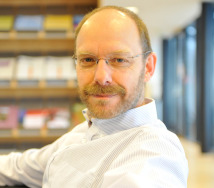 UK mid-market firms are close to matching the revenue growth of the German Mittelstand, according to the largest, most comprehensive report on the European mid-market.
Even though strong sales growth of £55.4 billion in the last year is yet to translate into equivalent jobs growth, the UK mid-market still created an estimated 67,000 new jobs in the last year. But it could have created an extra 80,000 jobs had it matched German job growth.
The research also shows that the UK is home to the highest proportion of 'Growth Champions' across major Western European markets. These firms, that have achieved exceptional revenue growth of more than 10 per cent over the last year, represent 17 per cent of UK mid-market firms, compared to 13 per cent in Germany, 11 per cent in France and 13 per cent in Italy.
Warwick Business School Professor Stephen Roper, who is also director of the Enterprise Research Centre (ERC), wrote the report along with Professor Ashwin Malshe, of ESSEC in France, for leading commercial finance provider GE Capital.
Professor Roper, who was appointed director of the £2.9 million ERC to lead policy relevant research on small and medium-sized companies in the UK, said: "The UK mid-market is confident of future growth, however, there are elements of the UK business ecosystem which need further attention in order for it to reach its full potential.
"A clear regional divide is evident, as firms in the south are growing at a quicker rate than their northern counterparts. This needs to be addressed to enable the rebalancing potential of the mid-market to be achieved."
Ilaria del Beato, Chief Executive of GE Capital UK, said: "Our research shows that mid-market firms really are the drivers of UK GDP and are absolutely essential to future economic prosperity. Increased confidence is translating into investment decisions and will hopefully start to be matched by employment growth as well."
The average UK mid-market firm, defined as having annual turnover of £15 million to £800 million, has grown by 2.3 per cent in the last year, compared to 2.4 per cent in Germany, 1.7 per cent in France and 0.2 per cent in Italy. While these growth figures represent a reduction on the previous year, they highlight the UK mid-market's relative resilience compared to the other large European economies.
UK firms are also the most bullish about the next 12 months, predicting 2.1 per cent growth compared to 1.7 per cent in Germany, 1.4 per cent in France and 0.5 per cent in Italy. Confidence in future growth is reflected in strong investment plans: on average, 87 per cent of UK mid-market firms are planning to either increase investment or maintain investment at existing levels over the next year.
Other key findings from the report include:
- Just 1.67 per cent of UK mid-market companies provide over one third of private sector GDP, revenues and employment (Source: Bureau van Dyke, 2011)
- Only 44 per cent of UK mid-market firms believe remaining in the EU is vital for their business growth. This compares to 58 per cent in Germany, 63 per cent in France and 67 per cent in Italy
- Keeping business costs down is the number one strategic challenge for UK mid-market firms, perhaps explaining the lower employment growth
- Mid-market firms in the UK perceive business costs, the state of the overseas economy and regulation abroad to be the most significant barriers to exporting to new markets
- Just 30 per cent of UK mid-market firms believe the Government has appropriate measures in place to support economic growth, (vs 45 per cent in Germany, 41 per cent in France and 44 per cent in Italy)
Indeed, the UK mid-market's overall strong performance masks considerable regional differences. Growth in the south of England reached 3 per cent last year, making it the highest performing region across all four of Europe's largest economies, while firms in the north of England only grew by 1.2 per cent.
John Cridland, CBI Director-General, said: "We've been banging the drum for medium-sized businesses and the important role this forgotten army will play in the UK's economic recovery. Though small in numbers, these firms are big on impact, punching well above their weight in terms of revenue contribution and job creation. To maximise their growth potential the Government must ensure they can access the skills they need by giving employers more control over the design and funding of apprenticeships, and improving access to export support schemes so they can tap into fast-growing overseas markets. This report is a timely reminder of the importance of medium-sized businesses to the UK economy."
To download a copy of the report, visit the GE Capital UK insights page at www.gecapital.co.uk.
See this article featured in the Financial Times, Guardian and the Daily Telegraph.
Professor Stephen Roper teaches Innovation and Creativity in Organisations on the Warwick MBA by distance learning, Innovation and Alternative Energy Technologies on the Warwick Global Energy MBA and on the undergraduate courses.