UK's nuclear deal with China comes at a high price
21 October 2015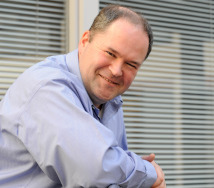 Chinese firms to take 33.5 per cent stake in Hinkley Point C
Government guarantee high price for Hinkley power
Consumers could end up footing the bill
Deal will also see a Chinese designed nuclear reactor in the UK
The UK's deal with China to invest in the country's new nuclear power stations will come at a high cost for future gas and electricity bill-payers.
That is the view of David Elmes, Head of WBS Global Energy Research Network, as the UK Government announced a landmark deal that will see a Chinese state-owned company taking a 33.5 per cent stake in the planned new £18 billion Hinkley Point C power station in Somerset.
French energy group EDF will lead the project with a £6 billion investment from China General Nuclear Power Group (CGN), while France's Areva will supply the European Pressurised Reactor technology in the plant.
The deal, signed by Chinese President Xi Jinping during his state visit to the UK, will also see CGN design and construct a new nuclear plant at Bradwell in Essex, where it will have a 66.5 per cent stake, and join with EDF in building a third reactor at Sizewell in Suffolk, which it will own 20 per cent of.
"The UK Government has been eager for Chinese investment in Hinkley Point C new nuclear power station to lead a new wave of Chinese investment in UK infrastructure," said Professor Elmes.
"The Government needed to put together a programme to encourage the really big sums of investment needed, so we have this unusual situation where the Government is offering fixed price deals to energy companies, which guarantee a certain price for a very long time, so companies have certainty and can invest in the UK.
"This comes at a high cost in the future for UK consumers who, in today's money, will pay a guaranteed £92.50 per megawatt hour (Mwh) for 35 years to repay the money invested by the Chinese and the project's lead company EDF, of France. That price is double what we pay today and higher than similar contracts for other low carbon energy such as onshore wind."
While prices will change in the future, the wholesale price of electricity in September was about £44/Mwh. If the deal was in place today, UK bill-payers would fund the gap between the wholesale price and the £92.50/Mwh agreed.
Nuclear energy makes up almost 20 per cent of the UK's electricity and of the nine nuclear plants currently operating in the UK, EDF Energy runs eight with a combined capacity of almost 9,000 megawatts. The Wylfa power station is run by Magnox Ltd, though that is due to close at the end of the year.
The UK Government has cut subsidies in wind and solar energy since the Conservatives won the election in May and introduced a climate change tax for renewable energy producers.
Professor Elmes said: "The new Government's argument that cutting subsidies for solar and wind today so as 'to keep bills as low as possible for hard-working families and businesses' is hard to square up with signing deals that commit those same families and businesses to high prices for decades into the future."
Under the new deal with the Chinese state-owned enterprise Hinkley Point C has been given a completion date of 2025 and is expected to create 25,000 jobs. China has 23 nuclear power reactors and it is looking to build more to raise the amount of power produced by nuclear energy from two per cent to six per cent by 2020.
"This deal has created an opportunity for China to design one of the nuclear power plants to be built in the UK," said Professor Elmes.
"The initial proposals led by EDF are for a new facility at Hinkley Point and then one at Sizewell. In the opportunity beyond that at Bradwell China will be able to showcase its technology. Being able to have its design approved in the UK would act as a reference point and open up further markets for their technology."
David Elmes teaches Business, Policy & Regulation in the GEI, Climate Change, Energy Trading and Risk Management, Financing of Energy Assets, Management in the Global Energy Industry, Modelling and Analysis for Management and Strategic Advantage on the Global Energy MBA.