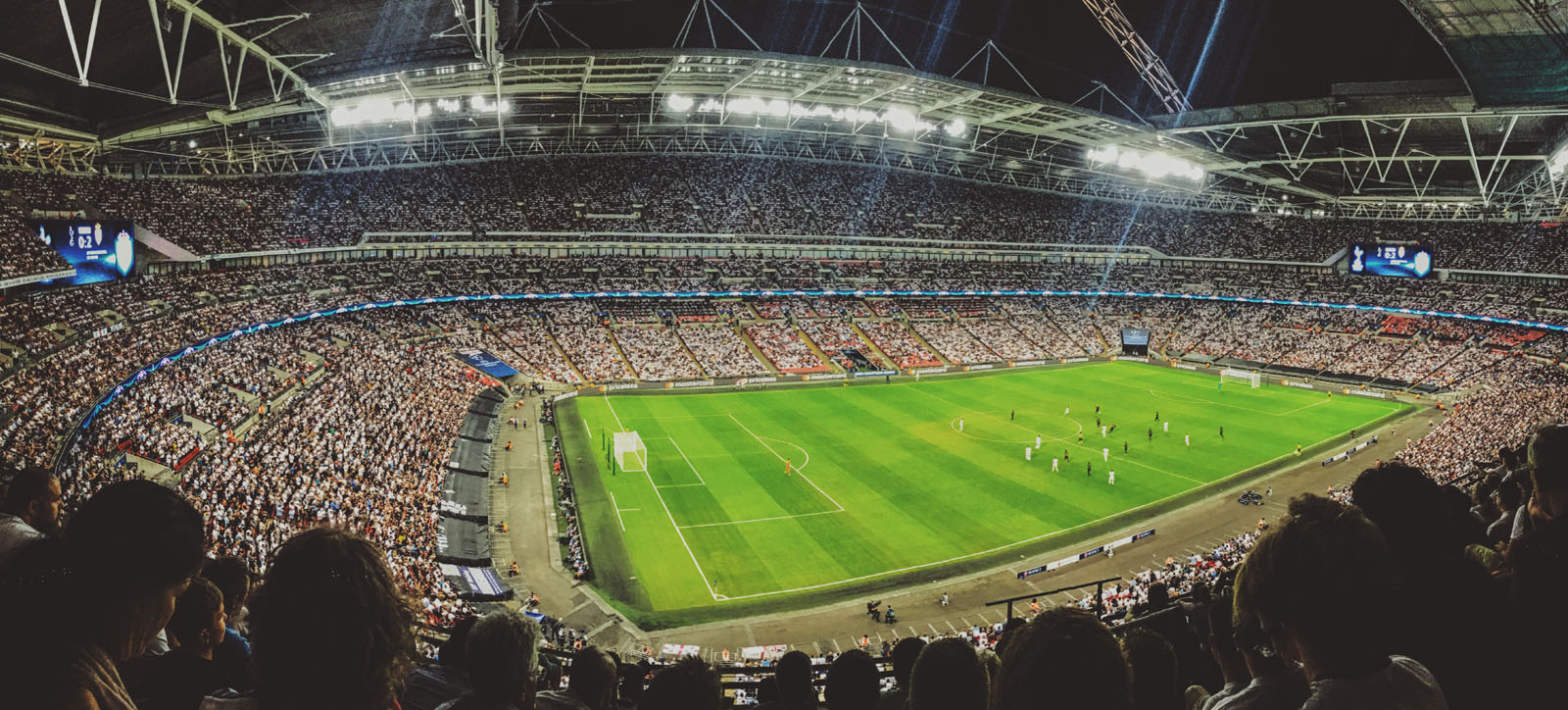 Research uses Instagram to calculate crowd sizes in real time
Study based on results from two Italian football matches
Shows social media is viable for quicker estimation of crowd numbers
The model could be used to help emergency services
Crowd sizes could be estimated more quickly and accurately by using social media platform Instagram, scientists have found.
Researchers from the Data Science Lab at Warwick Business School successfully used photographs uploaded to Instagram to estimate crowd sizes at two Italian football stadiums.
Real-time crowd size measurements could help emergency services and event organisers to respond more effectively to prevent crowd disasters and carry out emergency evacuations.
However, estimating the size of a crowd traditionally requires human analysts to count individuals using high-resolution footage or images, resulting in delays to these vital measurements.
The paper, Measuring the size of a crowd using Instagram, by Dr Federico Botta, Professor Suzy Moat, and Professor Tobias Preis, from Warwick Business School's Data Science Lab, was published in the journal Environment and Planning B.
Dr Botta said: "Being able to monitor the size of a crowd in real time is of crucial importance in a number of different areas.
"These range from emergency responses, where such measurements could inform evacuation operations, to business, where accurate estimates of footfall can help assess performance of shops.
"Information derived from social media is almost instantly available and can therefore offer a speed advantage over traditional sources of data on human behaviour."
Training the computer model required examples of situations where accurate crowd sizes were available. Due to the difficulty in accessing such examples, the team used two Italian football stadiums – the San Siro in Milan and the Stadio Olimpico in Rome – where official match attendance figures were recorded.
The team compared attendance figures from January to December 2014 with the number of Instagram users posting photographs in the vicinity of the stadium within a four-hour window on match days, starting one hour before kick-off.
They then used a model to estimate the total size of the crowd. They found attendance estimates for an upcoming football match could be predicted with errors ranging between 13 and 19 per cent.
Despite similar numbers of football fans attending matches in both Milan and Rome, more Instagram users attended matches in Milan, suggesting higher levels of social media usage there compared to Rome.
To ensure that this did not skew the estimated crowd size estimates, the team also measured Instagram usage across a wider area of the city, and factored that into their results.
Professor Moat said: "There are various challenges in drawing on social media datasets to estimate crowd size. For example, not everyone uses Instagram, and certain kinds of events may lead to more social media usage than others.
"However, where appropriate reference points are available for training, the results we present here suggest that we may be able to draw on rapidly available social media data to gain useful insights into the size of a crowd."
Professor Preis said: "Instagram is a particularly valuable source of social media data for crowd size estimation, as a high proportion of posts to the service are accompanied by information on where the user is.
"The results we have presented here add to the growing body of evidence from research in our Data Science Lab that data from the internet might help us generate quicker estimates of human behaviour in the real world."
Tobias Preis is Professor of Behavioural Science & Finance and Co-Director of the Data Science Lab. He teaches Big Data Analytics on MSc Finance and the suite of MSc Business courses.
Follow Tobias Preis on Twitter @t_preis.
Suzy Moat is Professor of Behavioural Science and Co-Director of the Data Science Lab. He teaches Big Data Analytics on MSc Finance and the suite of MSc Business courses.
Follow Suzy Moat on Twitter @suzymoat .
Federico Botta is a Research Fellow in the Data Science Lab and teaches Big Data Analytics on MSc Finance and the suite of MSc Business courses.
Follow Federico Botta on Twitter @Fede_Botta .
For more articles like this download Core magazine here.