Warwick Behavioural Science Summit - Relive it here!
14 June 2018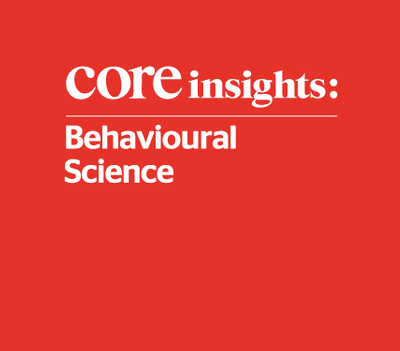 Summit explored the latest advances in behavioural science
Boston University Professor Nina Mazar gave the keynote speech
Insights from behavioural Scientists at OgilvyChange, HSBC, and FCA
Find out the new ideas and thinking from the Summit on our blog below
Relive what happened at the Warwick Behavioural Science Summit starring Boston University Professor Nina Mazar at the Oculus.
Organised by the student Warwick Behavioural Insights Team, the programme saw:
Keynote: Advances in Behavioural Science Nina Mazar, Professor of Marketing, Boston University; World Bank Senior Behavioural Scientist; Co-Founder & Chief Scientific Advisor at BEworks.

The Past, Present and Future of Financial Regulation and Behavioural Science Paul Adams, Co-founder of the Financial Conduct Authority's Behavioural Economics and Data Science Unit.

Behaviour Data Science Chanuki Seresinhe, doctoral researcher at Warwick Business School and the Alan Turing Institute.

New Frontiers of Behavioural Science from - Sam Tatum, of OgilvyChange, Colin Strong, of Ipsos, Ganna Pogrebna, of the University of Birmingham, Jez Groom, of Cowry Consulting, Fadi Makki, of Qatar Behavioural Insights Unit; hosted by: Ivo Vlaev, of Warwick Business School.

Fire-side Chat: Stuart Johnson, of HSBC, Paul Adams, of FCA - Facilitated by: Neil Stewart, of Warwick Business School.

Elliot Ludvig, of the University of Warwick, on his latest research.