WBS announces three scholarships for Indian students
19 February 2013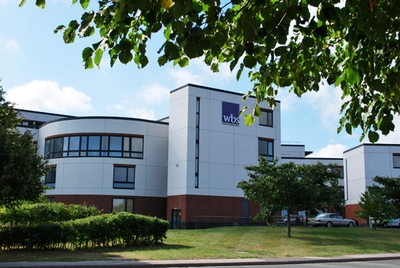 Warwick Business School has enhanced the range of scholarships on offer to Indian students for taught Masters degrees.
It is part of a university-wide initiative that will see the University of Warwick make 16 scholarships available for Indian students.
The Vice-Chancellor and President of the University of Warwick Professor Nigel Thrift made the announcement during a visit to India, where he accompanied Prime Minister David Cameron, Minister for Universities and Science David Willetts and a delegation of British business and education leaders.
The University of Warwick, which has deep ties with India through its student population and its research collaborations, has announced the scholarships across a range of departments.
These include Law, Politics and International Studies and WMG (Warwick Manufacturing Group), which works closely with industry partners such as Tata and Jaguar Land Rover.
Warwick Business School, the Department of Economics and the School of Life Sciences are also offering scholarships.
The announcement comes a few weeks after the University of Warwick invested an additional £700,000 in its highly sought-after Chancellor's Scholarships for postgraduate research students and increased the duration of the scholarships to 3.5 years
Professor Nigel Thrift said: "It gives me great pleasure to announce this package of scholarships dedicated to Indian students.
"Warwick has long been a globally-connected University, but it has particularly nurtured its close ties with India.
"Indian students contribute greatly to the life of the University, and through our partnerships with companies like Jaguar Land Rover and Tata we are actively engaging with Indian research talent.
"These scholarships will enable us to build on this and to allow even more outstanding Indian students to gain access to a world-class education at one of the UK's leading universities."
Warwick Business School (WBS) will offer three scholarships, to be known as the Vice-Chancellor's Scholarships, to Indian applicants.
One will be a full-fee scholarship for the Warwick MBA programme, and two will be full-fee scholarship for one of WBS's specialist Masters programmes.
The School of Law will offer two new scholarships for Indian students. These scholarships have been named in honour of the University of Warwick Emeritus Professor and former University of Delhi Vice-Chancellor Professor Upendra Baxi.
The Department of Politics and International Studies (PAIS) will offer a new scholarship to cover tuition fees, which is open across all of its MA programmes.
The School of Life Sciences is offering four new bursaries to part-cover fees on full-time taught Masters courses within the department.
The Department of Economics will offer a new scholarship for an Indian student wishing to study any taught one-year Economics Masters programme to cover tuition fees.
Four scholarships have also been dedicated solely to Indian students to study full-time taught Masters courses at WMG.
These will cover 50 per cent of tuition fees for Indian students studying on a range of courses including engineering business management, manufacturing systems and logistics .
The International Office will also dedicate a scholarship to an Indian student, consisting of a tuition fee waiver, for any taught Masters programme at the university.
Further information on the new scholarships is available here.