WBS academics emerge as worthy WATE winners
19 August 2016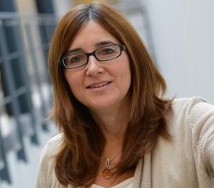 Two WBS academics pick up Warwick Awards for Teaching Excellence
Camilla Maclean is a winner, Mark Johnson a commendee
PhD student Lauren Schrock won equivalent postgraduate prize
All three awarded cash to go towards further developing their teaching
Two academics have won £7,000 in total for the quality of their teaching in the Warwick Awards for Teaching Excellence (WATE).
Camilla Maclean, Senior Teaching Fellow in the Organisation & Human Resources Management (OHRM) group, won £5,000 to use on the further development of her teaching practices, while Mark Johnson, Associate Professor of Operations Management, was named a commendee and received £2,000.
A Postgraduate student in the Operations Management group, Lauren Schrock, was a winner of the Warwick Awards for Teaching Excellence for Postgraduates who Teach, gaining £500 to access training opportunities, or purchase resources to support her teaching.
Maja Korica, Associate Professor in the OHRM group, Jude McNabb, Teaching Fellow in OHRM, Charlotte Price, Principal Teaching Fellow in the Operational Research & Management Sciences Group, Alexander Stremme, Principal Teaching Fellow in the Finance group and Maria Walker, eLearning Assistant Publishing Manager, were on the long list for the WATE awards, while Andy Burlinson was on the long list for Postgraduates who Teach award.
Both Dr Maclean and Dr Johnson will have the opportunity to share their practice and experience with wider audiences through a range of follow-up events and sessions over the course of the forthcoming academic year.
"It is wonderful to be honoured with a WATE award and, in particular, to be included in the list of exceptional current and past Warwick teachers," said Dr Maclean.
"Of course there is no teaching without students and it is a privilege to teach the high calibre of Warwick students who are committed and engaged with their learning. One wonderful aspect to teaching lies with its opportunity for continual innovation.
"Immediately after every lecture or seminar I walk away reflecting on the ways in which the material could be taught differently and, more importantly, how critical thinking skills and an appreciation for alternative viewpoints could be further developed.
"Most of all, I appreciate the humour in which many students approach their learning and in how we share both debate and laughter in the lecture and seminar room. Taking yourself too seriously as a teacher is to be avoided at all cost."
Professor Christina Hughes, Pro-Vice-Chancellor (Teaching and Learning) and chair of the WATE judging panel, added: "The WATE awards highlight the efforts all our teaching staff make to provide outstanding learning environments for our students.
"We are justifiably proud of this year's winners and commendees, all of whom exemplify Warwick's commitment to fostering our students' successes."
Lauren has taught undergraduate management seminars for the modules Foundations of Organisational Behaviour and Management and Organisation and Society.
"I feel honoured to be recognised as an outstanding asset to the teaching community at WBS," added Lauren.
"This award encourages me to continue developing my teaching skills in order to organise interactive, creative and fun sessions for my students. It's also a great reason to celebrate a good year!"
Professor Jan Palmowski, Vice President and chair of the WATE postgraduate judging panel, added: "Warwick's postgraduate community is incredibly active in promoting learning and teaching in the laboratory, in the classroom, and through individual student feedback and support.
"This year's WATE postgraduate winners and commendees exemplify the dedication and talent of our postgraduate tutors bring to transforming the student experience at Warwick."