WBS academics make 100 top entrepreneurship list
01 June 2016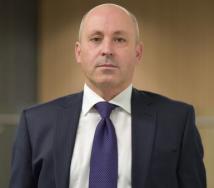 Two WBS academics listed in top 100 list of entrepreneurship professors
Professors Deniz Ucbasaran and Andy Lockett included in Hot Topics list
Both made the list as part of only 17 per cent of UK academics recognised
Hot topics is the fastest growing online community of tech leaders
Two academics from Warwick Business School have been recognised in a list of 100 leading professors in the field of entrepreneurship.
Deniz Ucbasaran, Professor of Entrepreneurship, and Andy Lockett, Professor of Strategy & Entrepreneurship, have been recognised in a global list by the Hot Topics tech executives, entrepreneurs and investors community.
The pair were part of 17 per cent of the top UK professors recognised by Hot Topics – the fastest growing online community of tech leaders – with more than 60 per cent of the professors listed coming from US institutions.
Professor Lockett said: "It is an honour to see Deniz and I are considered to be high profile thought leaders and educators in the field of entrepreneurship. We are both delighted to be held in such a positive light among very esteemed company."
Professor Ucbasaran and Professor Lockett's research and teaching span a range of key aspects of entrepreneurship, from the psychology of entrepreneurs and entrepreneurial teams, to the creation and growth of new and established ventures. Their research has been published in a range of academic and practitioner outlets. Some of their more recent work explores how entrepreneurs deal with business failure as well as aspects of entrepreneurial leadership for growing businesses.
Professor Ucbasaran, part of only 19 per cent of top entrepreneurship professors recognised by Hot Topics who are women, said: "Entrepreneurship is not merely about starting businesses. It's about developing an entrepreneurial mind-set that can be applied to all organisational contexts – public and private, large and small companies.
"It is a mindset that allows individuals to take action in the face of considerable uncertainty, for example when market demand cannot be predicted accurately."
Professor Ucbasaran, who teaches Entrepreneurship on the Executive MBA and MSc Management programmes, added: "Our aim at WBS is not to be evangelical about entrepreneurship; rather we seek to equip people with the tools to think and act entrepreneurially throughout their careers."
The two academics featured in a Core article entitled Tuning up your leadership skills which can be downloaded as a PDF for free here.
Read Professor Ucbasaran's blog Three key traits of a successful entrepreneur which is part of her article Hallmarks of the entrepreneurial mindset in the Core 3 magazine. To register your interest in the latest issue of Core due in the Autumn, or request a copy of last year's magazine please contact marketing at marketing@wbs.ac.uk.
For more details on Core, and to download edition one for free click here.