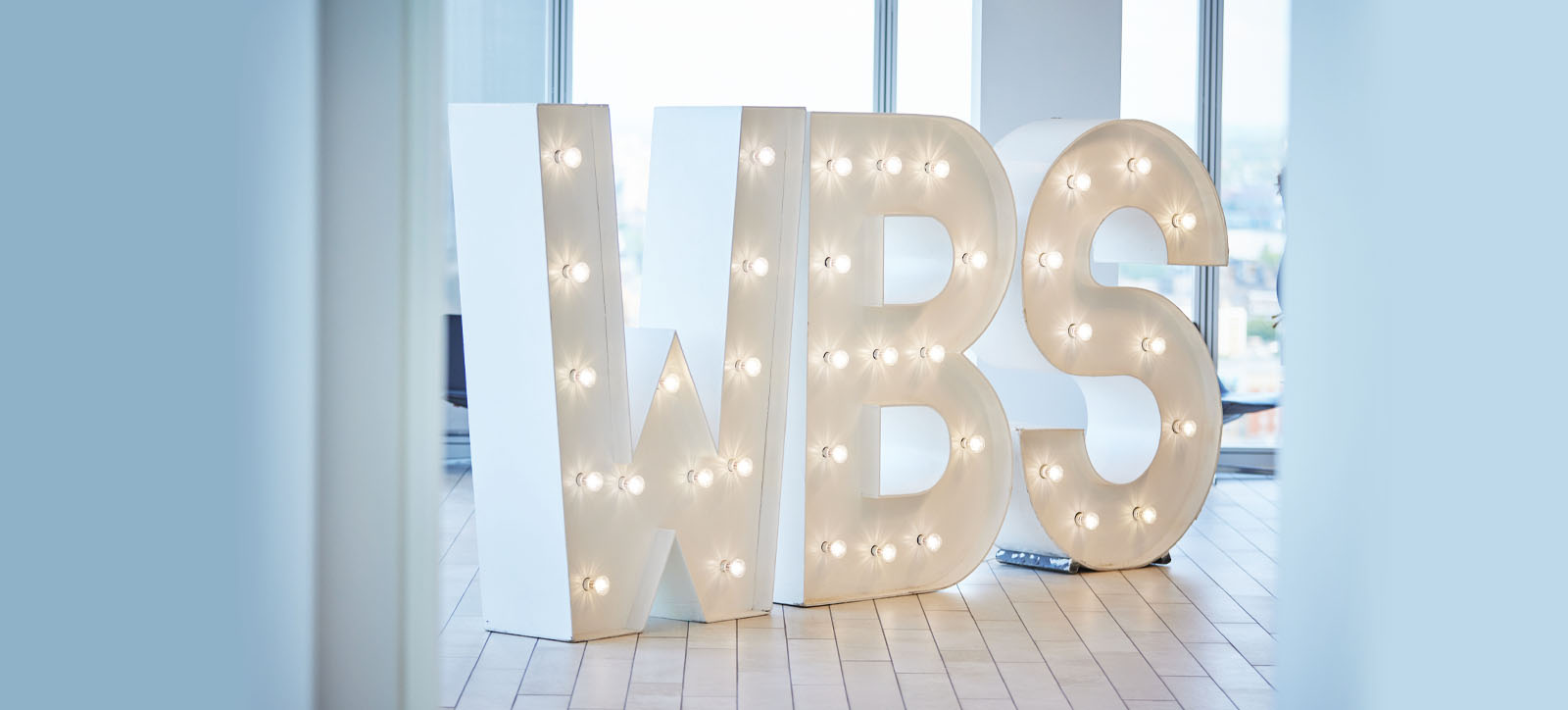 The inaugural event took place at WBS London at The Shard
Students, staff, alumni, and donors came together for the recent Foundation Year Celebration Event to recognise the achievements of students and to acknowledge the impact of the programme.
The glamorous event at WBS London at The Shard brought Foundation Year students from seven cohorts together with alumni and donors who shared their inspirational life stories. It showcased the vibrant community that the programme has created, both within WBS and with its external supporters and partners.
The Foundation Year offers students from under-represented backgrounds the opportunity to study at a leading business school. These students have the chance to develop their knowledge about business, improve key academic skills, and spend a year building their confidence to succeed in a demanding university environment.
The Foundation Year opens the door to the school's top-ranked BSc degrees in Accounting & Finance or Management for 20 engaged, driven and talented students who have not been able to achieve their full potential at school, and who would otherwise be unable to study at WBS.
Dr Nicola Burgess, Course Director of the Foundation Year, said: "It has been a personal goal for me to lift aspirations of our students. It is clear that if they set their mind to something, and work hard, then anything really is possible."
To celebrate some of those outstanding achievements, there were also awards for individual students.
It was an evening to remember for Leah Hartland, who picked up two awards. Leah, 19, of Coventry, won the Best Individual Performance in Problem Solving in Organisations award, and the Transformation of the Year prize.
"The Foundation Year gave me the chance to study at this incredible, prestigious business school despite socio-economic barriers," said Leah. "It has restored faith within me that stereotypes can be broken.
"The programme has developed me both academically and socially. I feel totally confident I belong here, and am excited for the rest of my WBS experience."
Dominik Kulakowski, 21, from Wolverhampton, won a Peer of the Year award, as did Waleed Awan and Nadia Begum.
Dominik said: "I am delighted to receive this award, the Foundation Year programme has allowed me to realise my true potential and ability. WBS looks at prospective students as a whole – not just grades on a piece of paper."
Melisha Sritharan was awarded Best Leader in Problem Solving in Organisations, while the Best Problem Solving in Organisations Team was Arda Fettin, Zaheer Shah, Katrina Acman and Ella Aldridge-Bewick. Ella capped off her impressive haul by returning to the stage to accept the final award of the evening – Student of the Year.
Professor Andy Lockett, Dean and Professor of Strategy and Entrepreneurship, said: "It's vital that we level the playing field for young people from under-represented and disadvantaged backgrounds, so that they have access to opportunities that can unlock their potential.
"Our society needs thinkers, leaders and change makers from diverse backgrounds and the WBS Foundation Year helps achieve this."
Professor Tina Kiefer, Assistant Dean for Widening Participation at WBS, believes the impact of the recent COVID-19 pandemic and the cost-of-living crisis in the UK has highlighted the importance of programmes like the Foundation Year. They increase opportunities for bright and engaged young people to study at WBS, to develop their potential and make a difference in the world.
The Professor of Organisational Behaviour said: "It is incredibly rewarding to see the students overcome obstacles, grow and develop over the years, and to see many become active members of our diverse WBS community.
"The programme is designed to support and challenge our students so that they can grow in confidence as they spend a year acclimatising to a university environment - strengthening their academic skill set and developing their business knowledge."
Foundation Year students are supported with tailored academic, pastoral, career-related and cultural enrichment programmes. And thanks to generous philanthropic donors, WBS can offer substantial and life-changing scholarships, which are a cornerstone of the success of the students.
Since the start of the pandemic, nearly £850,000 has been raised from a group of donors to the WBS Foundation Year, with two flagship Scholarship Programmes associated with the Foundation Year, as well as the WBS Young Entrepreneur Scholarship Programme (also open to direct entry students from Widening Participation backgrounds).
Philanthropic donations have funded student scholarships and bursaries to help level the playing field for students from disadvantaged and under-represented backgrounds.
"Thank you to our alumni and friends that support our students to realise their full potential," said Professor Kiefer. "As our students face unprecedented challenges – your support is vital now more than ever."
Find out more about our Foundation Year programme here, or contact Sara Akkad, Development Executive at sara.akkad@warwick.ac.uk